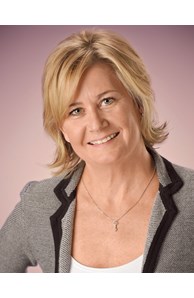 Branch Manager
Phone
Office

East Manatee

11215 E State Road 70 Ste 105, Lakewood Ranch, FL 34202-9410
More about Whitney Ellis
Career Expertise
Your success is my top priority. Choosing which company to affiliate with is one of the most important decisions you will make in your real estate career. Whether you are brand new to real estate or a seasoned professional, Coldwell Banker® provides access to the tools and environment you need to be successful. As the managing broker of the Manatee office, I will help you reach your goals and achieve the success you desire. Over the years, I have navigated the various areas of real estate, from multimillion-dollar condos to foreclosure properties and new construction. My vast and varied experience, along with the combined experience of the dedicated independent sales associates in the office together with administrative support creates a knowledgeable and professional environment of cooperation and team spirit!
As a non-competing broker, I am here for you every step of the way – available to offer guidance, answer your questions and support your business. I continuously stay on top of the latest industry tools and information so I can share the most current trends needed for you to stay ahead of the competition. We have access to proven systems that will help you put several functions of your business on auto-pilot, so you can concentrate your time and talent on what's important – working with customers and becoming a successful real estate professional! I hold frequent "in-office" business building sessions covering a variety of topics, providing you with tips and information that you can apply immediately to your everyday activities. Coldwell Banker is the industry leader in innovation and technology. From advanced mobile sites and apps to a global internet presence on 900+ websites, our powerful technology resources are unmatched in the real estate industry. This distinction gives you career advantage, helping you win listings and get more leads to grow your business.
Truly Remarkable Service
Our mission is to provide clients with an exceptional real estate experience. In doing so, clients will come back again and again, as well as refer their friends and family. This is how we have built our reputation since 1906, and how we conduct our business every day.
Please contact me today to schedule a confidential conversation.
Testimonials from my associates:
Whitney Ellis is indeed an exceptional broker and manager. Her knowledge of the industry, Real Estate experiences and expertise has always been extremely helpful. Regardless of how much experience we may have as real estate professionals, each transaction brings new opportunities and challenges. Since working with Whitney, I have encountered several significantly complex transactions. She always finds time to respond with my questions to help create solutions when needed. As a manager, Whitney makes herself available both weekends and evenings, or whenever a critical piece of information is needed. She is always most accommodating and supportive. Whitney also goes above and beyond to provide outstanding and ongoing in-office training for new and experienced agents. Our sales meetings are both motivational and informative. I always leave with resourceful information to begin using immediately following each meeting. Her encouragement never ceases. As I have worked with Whitney throughout the past two years, I am confident that among her priority objectives is to provide whatever support is needed to help foster my success along with every other agent's success in our office. She is committed to her team! And her actions prove it every day!
Jane Kitching/Kitching-Kirrane Team
I have worked for many managers in my 45-year real estate career. You are by far the best I have worked with. Thanks for all your support and backing us up. We know we can always count on you.
Tyce Clark