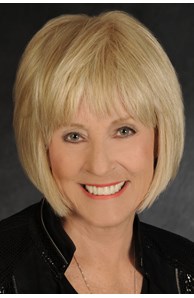 Sales Associate
Phone
Office

Longboat Key

595 Bay Isles Rd Ste 250, Longboat Key, FL 34228-3137
Connect with Linda
Awards

International Sterling Society
More about Linda Lane
LINDA LANE – YOUR SARASOTA AND SUNCOAST EXPERT
I am a results-focused Real Estate Professional who will always have your best interests at heart. I provide exceptional service to both my buyers and sellers. I take very seriously the fact that my customers are not only buying or selling "brick and mortar". They are making decisions that will impact their family, lifestyle and financials. I can help.
PAST EXPERIENCE
I have owned and operated:
· Remodeling Company servicing both commercial and residential projects
· Interior Design Firm employing 12 full time interior designers
· 8,000 sq. ft high- end retail Furniture store
CURRENT EXPERIENCE
· I work closely with my Real Estate Team and together we have over 35+ years of experience rooted in the western sun coastal region of Florida with emphasis on Sarasota and the surrounding areas.
· I let my customers speak for me. Please read my testimonials.
MY SKILLS/AWARDS
· Negotiation. I know how to negotiate in a non-adversarial fashion to achieve your goals. I have had to use this skill in all my businesses and the success of my businesses depend on it.
· Remodeling/Home Staging. I can help my Real Estate customers "visualize" any changes they would like to make to their current home or a new home they are considering purchasing. For sellers I know how to make a home "market ready" including assisting with home staging.
· Diversity. My businesses have required a skill in working with customers and suppliers from all walks of life. I evaluate the individual needs and interests of each customer. Real Estate is a people business and I am confident in my ability to work within any situation to reach a favorable conclusion.
· Attention to detail. I excel in organizational skills. There are many steps within each Real Estate transaction and dropping the ball during one of those steps could be costly to my customers. I stay on top of all my transactions.
· Military certified. I am proud to be certified in order to assist with the Real Estate needs of our military families.
· Numerous awards for my design work and have been featured in national magazines.
· Worked with many high-profile personalities and have assisted in set design to entertainment giants like Disney.
NAVIGATING THE LOCAL REAL ESTATE MARKET
Buying or selling a home can be exciting. But it can also be stressful. I can help take some of the stress out of the picture.
· I provide you the information, guidance and education you need to make the right decision for yourself and your family.
· I publish a monthly newsletter keeping you informed about the local real estate trends.
· I spend time daily/weekly in additional training so I can continue to sharpen my real estate skills and keep you updated on any changes in the industry.
· I have owned a variety of Florida properties including property on Siesta Key, lived on Longboat Key, Holmes Beach and Anna Maria Island. I have also owned and leased numerous rental properties. I am currently a fulltime resident in the Sarasota area of Lakewood Ranch.
· I have been active in the Sarasota area for over 50 years. My parents lived here so as a young child I was introduced to the beauty and diversity of the Sarasota area. I really enjoy taking my customers on tours of this great community that is so very special and unique. I KNOW THE AREA, SO YOU CAN TOO.
SELLERS
If you are selling your home I can tell you that pricing and promotion are the two important factors. We will work together to price your home effectively, ready it for market, and by using innovative, technology-based strategies along with other tools market your home to sell quickly, with the least amount hassle to you and at the very highest sale amount the market will bring.
BUYERS
As a buyer I will work diligently to find the property and lifestyle of your dreams. I will work closely with you every step of the way from contract to closing. I can help make the purchase a smooth transaction and I will be sure you are provided with all the facts necessary to make an educated offer on any property.
OTHER PURSUITS AND PASSIONS
When you read my monthly newsletter you will find a section called "Jakes Corner". It will become obvious to you that one of my great passions is supporting non-profit organizations that provide service dogs to the military and the disabled. I have also dedicated my time to local organizations that work with horses as therapy to Veterans, children with disabilities and adults battling cancer. I have seen first-hand the difference these remarkable animals have made in people's lives.
I love to sail and have participated in many regattas including the notable Mackinac Island sail boat races in Michigan. My life time love for horses has lead me to competition in show jumping, dressage and hunter jumper events. I enjoy traveling but I truly relish just a quiet time with my family and friends.
I look forward to meeting you and helping you achieve your goals. I want you to enjoy the life style you deserve. Call me today and let's get started so I can… "Welcome you Home"