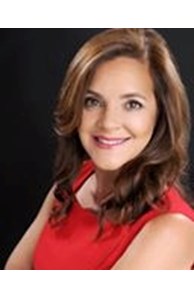 Broker Associate
Phone
Office

Pinecrest

12651 S Dixie Hwy Ste 102, Miami, FL 33156-5955
Connect with Raquel
Languages other than English
Spanish
More about Raquel Brookins
Raquel grew up in the middle of a hard-working family that emigrated to the US from Cuba more than 50 years ago when she was just 5 years old. Her early life had all the ingredients of the American Dream, as her parents founded a wholesale nursery business only 2 years after they came to America, one that is thriving half a century later with Raquel's brother at the helm.
Still active in their old age, Raquel's parents have been her lifelong inspiration. Observing them, she learned that a life of accomplishments is built on hard work and a positive attitude, two characteristics that have grown to define her as a person.
Upon graduation, she started her career with American Express International Card Services in 1982 and rose to become Vice President of International Private banking for Mexico, Dominican Republic and Venezuela . Her multicultural background blended with her love to meet new people made her an ideal person to take on the responsibility of bringing in new clients from Central and South America . The time spent in the banking industry would reward her well as she honed her negotiation and deal-making skills and got to see a lot of the world.
In 2014 her parents' entrepreneurial DNA and her taste for adventure gave Raquel the strength to realize a life-long dream of pursuing her passion for real estate. A natural peoples' person and a seasoned veteran in the art of crafting deals she became a realtor in the community of South Dade helping others achieve their homeownership dreams. The decision proved such a great success that it inspired her daughter Brittani to join her only two years later and form The Brookins Team. The pair has been making dreams come true ever since.
A talented dancer and a Taekwondo Camo belt, she never forgot to give back to the community that she and her family call home. As per her request, a percentage of all sales made by the mother-daughter team go to the Children's Network, and as of 2019 to the Autism Speaks Foundation. Raquel also regularly volunteers for the Joe Di Maggio Children's Hospital Foundation.

I chose to write only about this part because it sounds amazing. I believe that a successful bio tells the truth but bends reality by focusing on the best parts and not mentioning the rest. I am talking of course just based on how a buyer would perceive things.
I am not sure if this is correct, it sounds very good though. Left this comment so you can verify what I wrote. If you need me to change this, I will.