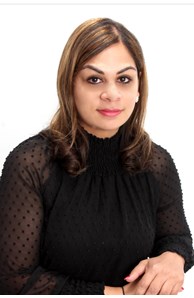 Realtor®
Buying or Selling in Central Florida? When you want world-class service, turn to Arsh Bhatti
Connect with Arsh
Languages other than English
Urdu, Arabic
More about Arsh Bhatti
More About Arsh Bhatti
Arsh embodies what everyone looks for in a professional real estate agent; she is reliable, knowledgeable, trustworthy, hardworking and honest. Arsh has experience in real estate sales, and customer service. She is bilingual in Urdu/English and raised in Central Florida.

She began her career in real estate as an entrepreneur, investing in a condominium together with her husband. Now as a licensed real estate agent, she is determined to provide the best service and expertise that any home buyer would look for in a realtor. 

Arsh makes buying or selling your home an incredible, memorable experience. She uses her customer service experience to help you achieve your goals in the least amount of time and with the least amount of stress possible. Whether you are a first-time home-buyer or a seasoned seller, she will bring a welcomed energy and integrity to your next real estate adventure.

Arsh represents sellers of all levels who are looking to list and sell their homes for top dollar using first class, technology based marketing programs. She also assists buyers using a consultative home buyer program and guides buyers through the marketplace helping them to make wise investment decisions.

During her leisure, Arsh enjoys spending time with her family, traveling, interior design, architecture, and exploring everything that the Central Florida area has to offer.