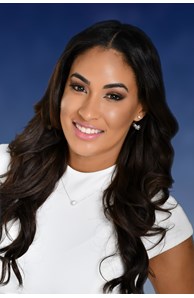 Realtor®
Connect with Nelgy
Languages other than English
Spanish
More about Nelgy Olivo
"Energetic. Enthusiastic. Dedicated. All about her client!"
Nelgy possesses an innate understanding and keen awareness of people's needs and concerns during the Real Estate process. Her expertise comes from various aspects such as being a Counseling Master's level graduate, business owner of 2 operating agencies, world traveler, and from previously residing in different states (NC, NYC, FL). She uses her experience and foresight to minimize stress and guide you through every detail of buying or selling your home.  She is driven, instinctive, caring and possesses an extraordinary understanding of the real-estate business.
"I always believe the clients' needs and concerns are my number one priority. My goal is to be available to my clients and to work with their best interest in mind – all the time. I know it isn't easy and I want my clients to know they can rely on me to listen, understand, and work hard to meet their needs. I want to take the burden off their shoulders".
"It is my goal to help others find their dream home. Working as a Realtor has strengthened my passion to help others. I strive to make sure that each client feels that their dreams come home!"
Interesting Facts:
Have you ever thought of how counselors and realtors have the same principles?
Consider the following similarities: in both fields a Licensed expert guides a client in making big decisions and changes in life without pressure; ethical guidelines are established to ensure the client's protection and well-being; goals are defined with a plan of action and insight is gained; and most importantly, the main focus is always the client's needs.