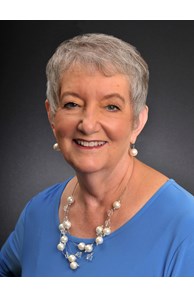 Sales Associate
Connect with Mary Lou
Designations
Certified Negotiation Specialist (CNS), Limited Liability Corporation (LLC), Short Sales and Foreclosure Certification (SFR)
More about Mary Lou Galea
Welcome!
Thank you for navigating to this site. With so many Realtors out there, I am very happy that you found me!
Born in Lawrence, Kansas and raised in Minnesota and Florida, I have lived in Pinellas County since 1962, and graduated from Clearwater High School and The University of South Florida. My husband and I are ardent RVers and have taken our "rig" into all of the 48 lower states and several Canadian provinces. In addition to real estate I enjoy computer researching, cooking and baking, home decorating and sewing and doing work for church and non-profits. I have been involved in sales in this county for over 29 years, so I know the area "like the back of my hand".
If you are looking for a Realtor to help you sell or buy a home, it would be my pleasure to assist you. My stated goal: From contract to closing in 90 days or less. It doesn't always happen, but its always the objective!
I am a member of the national, state and local Realtor associations and Real Estate is my passion!
Call me! Lets talk!
What I do for those who want to sell their property
Anyone who has owned and sold a home before knows that selling a home is a process, not an event! Our goal is to make the process as simple and problem-free as possible. We want you to get the highest price in the least amount of time, with the least inconvenience and with lots of communication between us.
But notice that I didn't say "easy". There are many steps and a lot of potential for pitfalls when you market and sell a home. We want you to know and understand the process so that you can make really good decisions and be ecstatic with the results.
How I help you find the "Just Right" home for you
Whether this is your first home or your "umpteenth", there are some very specific steps that can be taken that will minimize the time spent and maximize your delight with your new place.
While most folks start out by looking at houses on-line, it makes a lot of sense to first get the financing questions out of the way. This necessarily includes talking to a bank or finance company, and including both the taxes and insurance in the monthly payment for any property.
After we know the monthly payment you are willing to pay (in contrast to the maximum amount a finance company says you can afford), we then translate that amount into a maximum price for any house we look at.
Then we start looking at houses.
What's your next step?
Now the ball is in your court. Feel free to enjoy browsing through this site and look over all the beautiful houses and other properties for sale.
If you are looking for more content, feel free to visit my personal website at www.MyFloridaHomeowner.com and play with the mortgage calculators, or check out the websites of all the communities in Pinellas County.
Whenever you are ready, send me an email or pick up the phone and give me a call. I'm always ready to help you.
Mary Lou
Mary L Galea, LLC
Goal: From Contract to Close in 90 Days or Less!