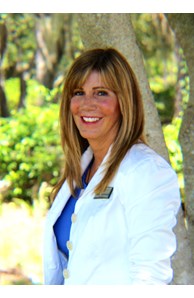 Realtor®
More about Cheryl Wiedwald
Excellence Guaranteed
Buying or selling real estate is one of the most important decisions you will ever make so therefore equally as important is placing yourself with the right Realtor.
I am a licensed Realtor in New Jersey and  Florida.  I have enjoyed working with both buyers and sellers. I know what it takes to get a property ready to put on the market in the most effective way and just how important it is to price a home specific to the market area it is located in.  I am also very passionate about home design and staging and taking a not so pretty house or one that needs a little TLC and making it beautiful with a few changes.  This is an especially useful too when marketing a house as well as when purchasing one to see the potential when it is not always apparent and something I take great pride in. 
Selling or buying a home is a process and my customers benefit when we put our heads together to obtain the best price for their investment or purchase.
When looking to buy I will work effectively to get you the most up to date listings for comparables as well as what's for sale by owners to give you the best comparative market analysis on properties that interest you.
This will insure that when the time comes to make an offer you will be making an informed one.
A little about me:
I was born in Union County, NJ and studied to become a Licensed Practical Nurse immediately after High School. 
I married my husband and raised a family consisting of two amazing daughters on a farm in Hunterdon County.  The nursing shift work schedule became difficult with two young girls so my husband and I became entrepreneurs'.  We purchased the Auto Collision Repair Facility he worked at when it became available for sale in 1996 and grew it to 25 employees and 20,000 square feet.
I pursued my real estate license in NJ in 2005 and actively worked for Weichert Realtors in Branchburg, NJ until 2009 when I felt the need to focus back on our business human resources and AR departments.  I have kept that license current and continue to refer customers back and forth with my former colleagues up north.
We discovered Sarasota in 2004 and fell in love with the area.  We sold our business and made the move down several years after and I pursued my Florida Real Estate License. 
My love and knowledge of the area, my strong work ethic & integrity along with ongoing training are my commitment to excellence when you work with me to effectively handle all your transactions.  I work under an amazing manager and have an office full of agents who share their resources and specialty areas with me.

Call me so we can go over your present as well as future real estate needs in a very fun informal way. I so look forward to getting to know you and working with you with the best of intentions!