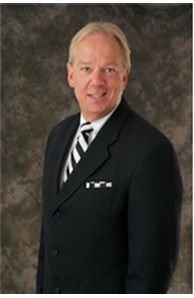 Branch Manager
Phone
Office

St Armands

423 St Armands Cir, Sarasota, FL 34236-1408
My Story
More about Bob Huff
Services Available
Coldwell Banker Residential Real Estate delivers a true one-stop-shopping opportunity for homebuyers and sellers. These services include the professional coordination of the home search, property marketing, negotiation of purchase or sale, and details of closing. The unique resources of the Coldwell Banker Global Luxury division is offered for exceptional properties With a commitment to providing each customer with a full service real estate experience, I will work with you throughout the entire home search and negotiation process, and assist in finalizing the details. Through our affiliated companies and joint ventures, we offer mortgage, title, home warranty, rental and property management, relocation and insurance services.
eMarketing Advantage
Coldwell Banker Residential Real Estate is part of the largest full-service residential real estate brokerage in the U.S. and on the Internet . We have the relationships and the resources necessary to provide unprecedented global exposure for your property.

www.FloridaMoves.com – Florida's leading real estate company.
www.coldwellbanker.com – Our award-winning, national brand website.
www.Realtor.com – The most-visited real estate website on the Internet.
www.Google.com – The world's leading search engine.
www.Trulia.com – One of the fastest growing real estate websites.
www.NYTimes.com – Reaches over 25 million viewers monthly.
Community
As a real estate professional, I understand the true value of the community. I proudly support local charitable organizations through my participation in Coldwell Banker Residential Real Estate CARES. Since 2001, Coldwell Banker Residential Real Estate CARES has donated over $1.5 million to a wide array of non-profit educational, health, welfare, environmental and cultural arts organizations. Since 2003, we've sponsored 12 Habitat for Humanity homes statewide, with several more in progress. This initiative continues to position Coldwell Banker as a leader in support of this truly worthwhile organization
My Story
I grew up in a small Coal Region town in Eastern Pennsylvania and I moved my family to Sarasota, Florida in 2001. What appealed to me about Sarasota were the Arts and Cultural activities along with the Island lifestyle!
After completing my education, I worked in the Insurance and Financial Service Industry and then owned my own training company. I always had a passion for Real Estate and decided to make it my career. Once I achieved success in Sales I became the Managing Broker for Coldwell Banker's Saint Armand's office in 2011.
Find Your Next Home
If you are looking to buy a home please contact me and I can match you with one of my realtors to help you find the lifestyle you are looking for.
Selling a Property
Selling a property can be a very stressful ordeal. I can recommend on of my realtors to assist you by giving you some suggestions to get your house or condo ready to sell, prepare a marketing plan and develop a strategy to position it in the market to sell.
Become a Real Estate Professional
We are serious about helping you develop and build your business with educating you on our-state-of the-art real estate tools and offering direction to help you succeed. By affiliating with the Saint Armand's office you get additional exposure to your listings by having them displayed in our front widow where many potential buyers view them 365 days a year. I invite you to contact me directly to discuss your professional development with one of the world's most recognized real estate company.
What my Staff and Realtors say about Coldwell Banker and the Saint Armand's Office:
"I affiliated with the St. Armands office of Coldwell Banker because it is located in the center of my 'comfort zone' since I grew up in the area and have a working knowledge of the different personalities of each barrier island community. Having lived and worked in the area for my entire adult life gives me the advantage of helping people hone in on the perfect location that matches their lifestyle." Jeff O'Berry-Realtor
"I like that we are not just staff or agents to one another, but we are family. We all work together to help, support and encourage one another. There is a tremendous amout of encouragement from our broker, Bob Huff. The kind of encouragement and support that you would get from a family member or true friend." Susie Gillum-Sales Specialist