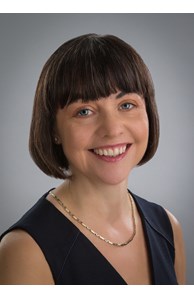 Designated Broker
I only succeed when my agents succeed. Sharon Gould, Managing Broker
Connect with Sharon
Awards

International Sterling Society
Designations
Certified International Property Specialist (CIPS), TRC
More about Sharon Gould
Selecting a Broker, and a company to affiliate with, is one of the most important decisions you will make as a Real Estate professional. So, what is important to you?
As an experienced agent, you may be looking for somewhere that can help you grow your business, provide the advertising and name-recognition you and your clients deserve and an agent-centric manager to be there when you need support. Finding a group of like-minded professionals who enjoy their work, create great energy and appreciate what it takes to be a successful agent is not easy.
As a newer agent, you may want to consider what training is available, the tech tools provided with your affiliation with Coldwell Banker, and on-going support from a non-competing broker, plus the power of a being associated with the largest brokerage in Florida, and the United States.
Sharon Gould started as an agent with Coldwell Banker when she emigrated from the UK. With bringing with her a wealth of previous real estate experience. With 25 years management experience, including having been a broker for a nationwide real estate company, Head of Customer Services handling 6,500 rental properties and managing a relocation project for 1,500 families, she recognized the value in the Coldwell Banker brand, and appreciated that it was recognizedis known for its ethical stance. In her first year, she was named Newcomer of the Year by the Realtor Association of Sarasota and Manatee and won recognition for her sales levels as a new agent. As a graduate from the Florida Realtors Leadership Academy, she decided that even though she enjoyed being a top producing agent, her heart was set on developing and assisting other agents to achieve their full potential on a personal and business level, So, drawing on years of management experience, she accepted the position of Managing Broker at Sarasota Central, situated on the US 41 as it comes through Sarasota.in the heart of Sarasota.
She believes that the customer should experience world-class customer service from start to finish, and Coldwell Banker provides exceptional agents the tools provide that. Being a non-competing broker, she is committed whole heartedly to her agents at the Sarasota Central office, and considers them family. Her hands-on experience in marketing and selling across the market - from multi-million-dollar homes to smaller condos - ensures she understands the property market and our customers. Sharon considers education and continual learning key to success in our fast-changing industry, and ensures she is available to run educational sessions and one on one coaching to ensure her agents are selling more homes, netting more money and operating more efficiently.
She is probably the greatest proponent there is for living in Sarasota – 'We left our home and our family to live here because we fell in love with the area. We have been through a tornado and a hurricane, and we still say we would not want to live anywhere else. Coldwell Banker provided me with such a great platform as an agent that I want to share that possibility of success with other people. If you want to know what it is like in our office – ask our agents!'
I have been with our office for 16 years and we have always been a close-knit group of agents and staff. We are willing to help one another whenever possible, such as assisting on floor duty or helping with technology or contract related matters. Our management team provides the positive atmosphere, along with continual education and support for us.
We have both had many attempts by other Real Estate Companies to recruit us. I have analyzed all of the companies that have tried to recruit us and one even paid for us to go to their national convention. After much analysis, I still tell everyone I know that if you cut me I will bleed Coldwell Banker Blue. They offer so much support to their agents that I calculated the cost per year to get the same thing outside by paying for it and it would cost many thousands of dollars to recreate outside of the Coldwell Banker family. And some of the things that we have access to from Coldwell Banker are not even available to agents outside of Coldwell Banker. And I do know that our manager Sharon Gould really does consider the agents in our office as part of her family. She really sees that the success of her agents is her real success. She is totally open to all things that can assist her agents and is also kind and understanding of reality. She is not a Tyrant of a Manager who insists on everything being exactly the way she wants it. Sharon wants to help create an atmosphere where agents can come to her at any time for anything even when she is on vacation, which we did recently. If you have ever had a broker make you feel "less than" because you have hit a slump Sharon's intention is not to beat you up for not doing enough, or what they thought you needed to be doing, her position is only to help you overcome the slump and not only encourages but also helps support you being the best that you can be.
I have 19 years experience as a sales associate with Coldwell Banker in this area. I am absolutely delighted to have Sharon Gould as my manager. She has new ideas for the experienced agent, reminders of going back to the basics, and an upbeat, positive and energetic attitude that is totally supportive. She is there for you when you need her and always in the background to be to support you. She is also very-techy, so you can learn as much as you can absorb:)