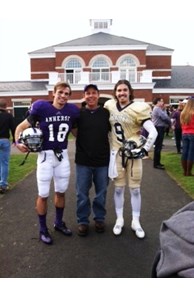 Sales Associate
Phone
Office

Siesta Key

5145 Ocean Blvd, Sarasota, FL 34242-1674
Steve Marrier - 25 Years of Local Knowledge & Expertise
More about Steve Marrier*
25 Years of Local Knowledge & Expertise
Steve has listed and sold properties on Siesta Key, Casey Key, and in several other neighborhoods throughout Sarasota.
He has also purchased, extensively remodeled, and sold several investment properties in both Florida and Massachusetts.
In addition, as Founder & President of The Marrier Group, Inc., Steve completed over $500 million in mergers and acquisitions, led the turnaround efforts for two NASDAQ listed companies, and as Chairman and CEO significantly increased shareholder value and market capitalization.
Steve is also an experienced transportation industry professional. He was Managing Partner of a large student transportation company in New England, VP of Operations for Laidlaw, Inc., the largest student transportation company in the U.S., as well as Managing Partner of the 7th largest Navistar International truck dealership in the U.S. where he was recognized as one of its top dealers by twice being awarded Navistar's prestigious "Circle of Excellence" award.
Steve earned his Bachelor of Science degree in Business Administration from the University of Rhode Island. He is a 25 year resident of Siesta Key, married with 5 children, and is active with several local groups and charities.