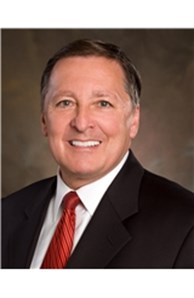 Branch Manager
Phone
Office

Siesta Key

5145 Ocean Blvd, Sarasota, FL 34242-1674
Connect with Steve
Designations
Certified Real Estate Brokerage Manager (CRB), Graduate Realtor Institute (GRI), Senior Real Estate Specialist (SRES), TRC
More about Steve Bailey
Career Expertise
Steve Bailey leads a team of talented, experienced, and highly reputable sales associates who possess an extraodinary knowledge of Siesta Key, Longboat Key, Casey Key, Lakewood Ranch, Palmer Ranch, and Sarasota downtown markets. The Siesta Key office has earned its reputation for high performance because the entire team understands that excellence requires a full-time commitment, listening skills, and superior market and product knowledge.
Steve started his real estate career as a sales associate in Connecticut and in his first year of sales was ranked the number three associate in a company of two hundred agents.  After his first year of sales, the president of the company asked Steve to manage the office and he began his thirty-year plus management career.  For Steve, the most important components of his highly successful office for the associates are :
He is a non-competing manager who does not list and sell;
Accessible and responsive.  Steve is available seven days a week to assist his associates;
Office culture characterized by peers who share their knowledge with their fellow associates and a supportive environment that is based on integrity, doing business the right way, and having a pleasant work environment;
The office has strong administrative support with highly experienced employees;
In today's technology focused work environment, it's critical to have the technology resources such as InTouch, Homebase, and dotloop.
Background
Steve's background includes a J.D. degree from the Tulane University School of Law in New Orleans and service in Vietnam where he was a decorated Infantry Lieutenant. He began his real estate career as a sales associate in Connecticut and eventually became the executive vice president of Merrill Lynch Realty in Connecticut and on Long Island.
Later, Steve was the owner/CEO of a statewide real estate brokerage company in Connecticut that was recognized as one of the top 120 companies in the nation based on unit sales and sales volume.
Steve was born in Virginia and has lived in Jacksonville, Miami, and Naples, Florida, Wilmington, Delaware, and Avon, Connecticut. Steve and his wife, Mary, have lived in the wonderful community of Sarasota for over fourteen years and enjoy its beaches, restaurants, professional and college sports, and its many cultural attractions.
AGENT TESTIMONIALS:
Steve Bailey's approach is a very personal one and he has guided his agents to realize their maximum potential and his mentoring abilities have produced many top producers and knowledgeable agents. His wit is evidenced on a daily basis and he treats all of us in a very fair and respectful manner.  Stanley Atsidis
Steve Bailey is the most caring, involved, organized, ethical, knowledgeable, responsive, and competent manager in the industry.  He is well respected among all offices and it is an honor to work with him.  Jody Carlson
Steve is not just a leader, but a friend and his way of doing business drives me to do more to become the best.  Shirley Pyles
I live 40 minutes from Siesta Key and some agents in other offices will ask me "why are you in the Siesta Key office?"  My answer is always the same.  I have the best broker in Sarasota and Manatee County.  Steve is patient and accessible.  Easy to talk to and an incredible teacher.  Steve has a great sense of humor and cares about the agents in his office.  His advice is always insightful and sincere.  Jo Dawn Martin
Steve is a level headed, approachable person who always takes a moment to talk with everyone who wants to engage.  He does a nice job of making himself available to troubleshoot and solve issues or provide advice.  He is a mountain of good qualities and is the type of manager that makes you want to be successful and even more so, not disappoint him.  Benjamin Litke
Steve Bailey is an effective and dynamic leader who cares about his agent's well being.  He knows every facet of the real estate business and will go to bat for you when the need arises.  He's a tremendous asset to Coldwell Banker.  Steve Marrier
Steve is always genuine, never patronizing, very supportive and respectful of his agents and is truly interested in their success. It's comforting to know that someone of his caliber is in your corner and has your back as he provides you the confidence and knowledge required to navigate difficult and complex situations successfully.  Also, he has a great sense of humor...a must for this business.   George Miller
I was a CEO and senior executive for many years. And with those experiences, I have worked with a lot of fine executives.  Steve ranks up there with the very best, regardless of the business segment.  I am very fortunate to have joined his team.  Tony Aveni
I'm impressed with Steve's open door policy.  In addition, Steve possesses a valuable skill set of integrity, trust, core values, and support.  David MacPhee
Right from the start, Steve was very welcoming and had a way of making you feel that the sky was the limit with regard to real estate.  I feel that I can go to him with any problem, question, or concern, no matter how big or how small.  His response time to emails, texts, and phone calls is almost instantaneous.  Steve is there for me any time that I need him.  Christina Gaskill
Steve has a natural way of leading by example, guiding without controlling, and managing in a way that makes us feel empowered.  Katie Patten
Community Giving
As a real estate professional, I understand the true value of the community. I proudly support local charitable organizations through my participation in Coldwell Banker Residential Real Estate CARES. Since 2001, Coldwell Banker Residential Real Estate CARES has donated over $1.5 million to a wide array of non-profit educational, health, welfare, environmental and cultural arts organizations. Since 2003, we've sponsored 12 Habitat for Humanity homes statewide, with several more in progress. This initiative continues to position Coldwell Banker as a leader in support of this truly worthwhile organization
Career Opportunnities
There are exciting opportunities for entrepreneurial individuals. Steve excels at educating sales associates and mentoring them on the skills necessary to excel in the practice of real estate brokerage. Please contact him for a confidential interview and learn about the global resources of Coldwell Banker and the individual education available in the Siesta Key office.