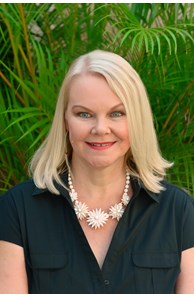 Sales Associate
Phone
Office

Siesta Key

5145 Ocean Blvd, Sarasota, FL 34242-1674
Connect with Julie
Languages other than English
German, Spanish
More about Julie Matthaei
About Ulrike "Julie" Matthaei
Originally from Germany, I decided to make Sarasota my home town some years ago. As a resident of this area, I can give you information on schools, businesses to frequent, local attractions, and more. In addition, due to having lived in countries all over the world (Spain, South Africa, and Germany), I have the perfect background to work with clients from any culture. If you work with me, I will help you buy or sell the home that best suits your goals and needs. If you want to list your house for sale my International contacts will surely be beneficial to you! As a real estate agent, my background in International Business Administration and Marketing Studies help me overcome the most difficult scenarios. My personal care combined with the latest technology knowledge and skills will ensure you are in good hands…no matter if you are in the process of buying or selling.Let me know how I, combined with the powerful support of my company, can help you!I am the agent to work with in this area!
I speak English, German and Spanish!
I am a trained Coldwell Banker real estate professional with expert skills at marketing, presentation, negotiation and sales. I will work with you to ensure that your property is sold for the highest price possible in the shortest amount of time with the least amount of inconvenience to you. The same of course will apply to a buyer whom I will try to negociate the best price possible. These are just some of the marketing tools that will be used: * "Just Listed" Postcards * Local Newspaper Advertising, including prime classified positioning National Brand Advertising and Promotions * Coldwell Banker Global Luxury for luxury properties, with global exposure on coldwellbankerpreviews.com * Exposure on more than 500 internet portals for all houses!! Nobody in our industry beats this!
Services Available
for sellers: I will evalutate your house, condo or lot and give you a suggestion to the question: "How much should the asking price be?" I will do this with the help of a CMA (comparable market analysis). The CMA will give you as the seller the information of how much other comparable homes have sold for in your area in the near past and what houses were listed but didn´t get sold (maybe a too high price?). This is a very good instrument to work out a price that will make your house/condo sell....
for buyers: I will do a CMA (see above) for your dreamhouse so you will know if it is worth the price asked for.
It´s also good to know that Coldwell Banker is a true one-stop-shopping opportunity for homebuyers and sellers. These services include the professional coordination of the home search, property marketing, negotiation of purchase or sale, and details of closing. For exceptional properties, we offer the unique resources of our Coldwell Banker Global Luxury division. With a commitment to providing each customer with a full service real estate experience, I will work with you throughout the entire home search and negotiation process, and assist in finalizing the details. Through our affiliated companies and joint ventures, we offer mortgage, title, home warranty, rental and property management, relocation and insurance services.
------------------
für Verkäufer: Ich werde ihr Haus/Condo oder Grundstück bewerten, damit sie eine Antwort auf die Frage: "Wie hoch sollte der Verkaufspreis sein?" erhalten. Dies werde ich mit Hilfe eines CMA (comparable Market Analysis) machen, also dem Vergleichen von anderen Objekten in der näheren Umgebung, die entweder kürzlich verkauft wurden oder eben auch nicht verkauft wurden (war evtl. der Preis zu hoch?).
für Käufer: Auch für Käufer werde ich ein CMA anfertigen, damit sie wissen, ob ihr Traumhaus/Condo den "richtigen" Preis hat!
eMarketing Advantage
Coldwell Banker Residential Real Estate is part of the largest full-service residential real estate brokerage in the U.S. and on the Internet. We have the relationships and the resources necessary to provide unprecedented global exposure for your property.
YOUR PROPERTY WILL BE EXPOSED ON 550 WEBSITES!!! CAN ANYONE ELSE OFFER THIS? Some of the most important ones are the following:
Why should it be Sarasota?
It´s not all about beaches even though it hosts the number one beach in the USA on Siesta Key, a little island just minutes off the mainland. (voted by Doctor Beach in 2011/12)
Sarasota is No. 1 on list of top arts destinations By CARRIE SEIDMAN It is no surprise to locals, but American Style Magazine made it official when it released its 2012 readers' poll of the top arts cities in the nation: for its size, you can't beat Sarasota. Sarasota, ranked No. 5 in 2011, vaulted to No. 1 on this year's annual list of the 25 best arts destinations with populations of 100,000 or less. Special mention was given in the article to the John and Mable Ringling Museum of Art's "Art after 4" series, and to the St. Armands Circle "first Wednesday" arts events. The ranking is bound to draw curious visitors to the area -- just as the "No. 1 beach" label has done for Siesta Key -- but local arts advocates are more interested in seeing it result in Sarasota's next wave of arts philanthropists. "Sarasota all of a sudden goes on their radar," Shirley said. "The hope is they will bring money and attract other people with money." Source: Harald Tribune, may 22nd , 2012
Sarasota has a walkable downtown area just 10 minutes away from the harbor with plenty of restaurants, bars, nice stores and a farmer´s market on saturday mornings. There are monthly "artwalks" through galleries in the evening and when you´re lucky you get to go to the "fullmoon yoga session" on Siesta Key beach! Check it out here: youtube.com/full moon yoga siesta key. There is even an Opera in town! And of course plenty of theatres and the highly recognized Ringling Museum (mentioned above).
Last but not least it´s a Golfer´s Paradise! There are dozens of golf courses to choose from. And the weather is always right.