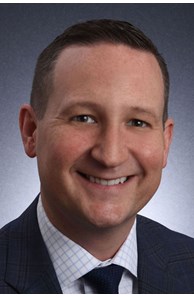 Assistant Manager
Designations
Associate Broker (AB)
More about Mick McCalley
I was a consistent top producing agent, representing buyers and sellers in Central Florida before becoming a manager. I am committed to serving the needs of my agents on the deepest level possible with attention to each detail. This is a reflection of my efforts and conscientious work ethic to meet my agent's needs in a professional manner. I work extremely hard for my agents just like I did for my clients when I sold real estate. I serve my agent's needs in a way that is only possible through great mutual respect and creating long-term personal relationships.
CUSTOMER REVIEWS:
"We are in the middle of our third deal with Mick.
The first one was a sale and he sold it in 6 days for more than the asking price. The second one was a purchase and we got it for
well under the asking price." -Mike G
"Mick is an honest, hardworking broker. During the sale process on our home, he was very responsive and handled every situation giving us a smooth, efficient process.I can highly recommend him." - Debbie S
"Mick McCalley made the selling of my family home an easy and painless experience. He helped us decide on a selling price that proved to be very accurate as we found a buyer almost as soon as the house was listed. He took his job seriously and made sure to have flyers printed and ready for our estate sale. He was diligent about getting inspections done promptly and he made himself available to meet with inspectors and repairmen personally. He even mediated the price of a roof repair between us and the roofing company that our seller requested. Mick took care of all of the closing arrangements for a remote closing as we were out of town on the date of closing. Throughout the entire experience, he was professional yet fun to work with. I would highly recommend using Mick McCalley as your realtor." -Melissa W.