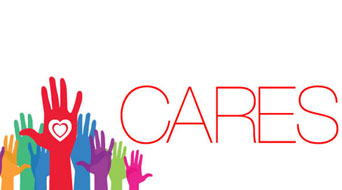 Coldwell Banker Residential Real Estate CARES
We're Building Stronger, More Empowered Communities
Since 2001, the Coldwell Banker Residential Real Estate CARES foundation has raised more than $4.2 million for 525+ nonprofit educational, health, welfare, environmental and cultural arts organizations in our communities. Throughout Florida, the sales associates and employees raise funds through donations from sales commissions, employee payroll deductions, golf tournaments, auctions, bowl-a-thons and other events. Our associates and employees also support local charities by being "hands-on," from cooking meals and working on renovation projects to building homes.
Additionally, Coldwell Banker sales associates and employees have built 23 Habitat for Humanity homes statewide. Currently, we support Ronald McDonald House Charities, which assists families of critically ill or injured hospitalized children, as a statewide initiative.
Many Coldwell Banker sales associates have pledged to make a donation to the Coldwell Banker Residential Real Estate CARES foundation from every closing transaction. By allowing Coldwell Banker to assist you in buying or selling a home, you help us create a powerful resource for many local charitable organizations.
Our donations of time, talent and treasure have helped many worthy organizations.
The major recipients of our donations are the Ronald McDonald House Charities, Habitat for Humanity, the American Cancer Society and the YMCA, as well as numerous smaller charities.
Together, we're making a difference in our communities!