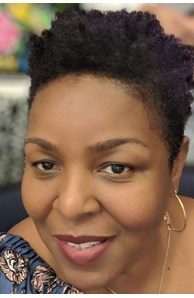 Sales Associate
What is your dream? Let me help you find a house, so you can create a home!
More about Sharnette Walker
Meet Sharnette Walker whose passion and success in great customer service started over 20 years ago. Her outstanding service with a smile compounded with the joy of pairing beautiful homes with their deserving owners can only be a win-win combination.
Sharnette is a Jamaican native with the warm spirit of the island still flowing in her, although she has lived between Georgia and New York for many years. Being with family and friends, as she satisfies their palates with her delicious dishes, as well as blogging about it is another of her great love. However, nothing compares to the joy she feels when she helps ordinary folks turn their dreams of home ownership into reality. She remembers her own experience and it has stayed with her to this day.
Allow Sharnette to guide you on your amazing journey to owning your dream home, or an investment property.
Education: Graduate of Mico University College (Kingston JA), The National Center for Paralegal Training (Atlanta GA). Attended Brunel University (London)