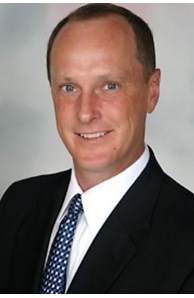 Sales Associate
Email
Phone

Market Sandy SpringsOffice

5252 Roswell Rd Ste 205, Atlanta, GA 30342-1969
More about Chris Tallman
Communities I Serve
Buckhead, Brookhaven, Chamblee, Dunwoody, Sandy Springs, Roswell, Tucker and Greater Atlanta
What's Most Important
I believe what is most important in being a great Realtor is the ability to listen and understand my client's needs and expectations, one who works with you to make your goals a reality. As an active full time agent I want you to know this is not just a job for me. It's not just a paycheck. Real Estate is my passion. You will find that as your agent I will protect your interests as if they were my own, that I am pro-active not re-active and that I have the ability to create solutions to your problems.
What I can do for you
With over 30 years of family real estate sales experience, all of your concerns in the ever changing real estate market can be put at ease. My focus is on exceeding client expectations. Since real estate transactions are one of the biggest financial decisions you'll ever make, you need an experienced professional on your team. Home sellers will benefit from my customized and aggressive marketing plan to provide maximum exposure to your home. You will appreciate my dedication in getting your home sold for the price you want, in the time that you want. Home buyers find that I will guide them through the process of researching and locating the property that meets their specific wants and needs. I will assess the value of the property and negotiate with the sellers on your behalf for the best price.
What Some Of My Clients Have To Say
1.) I have only positive things to say about Chris. He is a hard worker, knowledgeable, thorough, punctual, and personable. He made the selling and buying process as easy on us as possible. He always seemed to be there when we had a question or when we needed him. He did a great job communicating every step of the process to us. I was also impressed with his negotiation skills that really made us believe he was on our side. Martha White, Environmental Scientist at CH2M HILL
2.) Chris helped me sell my house in one of the most difficult environments in recent memory. His expertise and knowledge of the Atlanta market was a tremendous asset and crucial to getting my asking price in a recession. I highly recommend him. Trevor Heaton, VP/Director Of Political Sales - Millennium Sales Marketing
3.) We hired Chris last year help us both sell our old home and purchase a new one. Not only is he extremely knowledgeable, but he is an excellent negotiator and was a pleasure to work with throughout the entire process. I wouldn't hesitate to recommend him to anyone in need of a good realtor. Chris and Shanly B., Account Manager, Domestic Network Distribution at HBO
4.) We hired Chris to sell our house and buy a new one in the summer/fall of 2012. He was extremely knowledgeable about the area and a pleasure to work with! Melissa Segal, Attorney at Swift Currie McGhee Hiers
5.) Chris has been an excellent Realtor to work with and I highly recommend him. My husband and I have been strategizing to sell our home with Chris who has come up with some excellent and expert tactics to sell a home during this difficult market. Because he has so many years of experience, he has been an invaluable resource to us. Chris is very experienced, professional, and always returns calls, emails, and messages. Chris is helping make an un-fun, but important process a positive experience. Anna Hill, CPA at Cain David
Affiliations


Member of National Association of Realtors
Member Georgia Association of Realtors
Member Atlanta Board of Realtors
Life Member Atlanta Realtors Association Realtors Top Producer Club
International Diamond Society Member (Top 9% of all Coldwell Banker Agents Internationally)
Phoenix Award Recipient