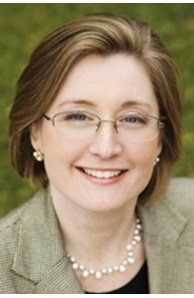 Sales Associate
Phone
Office

Intown

1370 N Highland Ave, Atlanta, GA 30306-3354
Connect with Beth
Designations
Cartus Network Marketing Specialist (CNMS), Cartus Network Referral Specialist (CNRS), Certified Residential Specialist (CRS), Military Market Training (Military Mrkt. Trng), Senior Real Estate Specialist (SRES)
More about Beth Smith
On Your Team

Choosing a real estate agent to represent you -- whether buying or selling -- presents a wonderful opportunity. Take the time to think about the qualities you'd like your real estate agent to have... and don't settle for anything less!
Realtors come from all walks of life, work for companies that offer different levels of service and bring different skills to the table. Having the right agent in your corner is probably as important as the property you choose. I've built my business around two simple premises: preparation and customer service.
My clients count on me to help with the largest financial decision they've ever made. So before I offer any advice, I make sure that I know what I am talking about. You also need to know that your Realtor respects your time, appreciates your business and is taking the same care that he or she would if they were representing a close friend or family member. That's what I strive to do every day!
BUYERS
I help my buyer clients discover and stay focused on finding the right match for their lifestyle, whether it be a condo in Midtown or a single family home in the suburbs of Fulton, DeKalb, Cobb and Gwinnett counties.
SELLERS
How do I deliver top dollar to every seller in any market? By providing detailed analysis upfront and at every critical stage. Armed with valuable insights, unsurpassed marketing and meaningful feedback, my clients and I can anticipate market downturns ahead of the curve.
I'm able to sell homes that other agents couldn't through the implementation of a comprehensive, truly custom marketing plan that produces results.



Business Philosophy
My clients are like family to me. Whether you buy an $800,000 home in the Virginia-Highlands neighborhood or a $50,000 fixer-upper, you can expect the red carpet treatment before, during and long after the closing. Need the number of a good plumber -- no problem. Can't figure out how to apply for your homestead exemption – got you covered. Your best friend needs a realtor with my work ethic half way across the country -- I've got the answer.
Delivering exceptional residential real estate knowledge, negotiation skills and customer service before, during and after the transaction that ensures my clients are so deliriously happy they can't wait to introduce me to the people they care about.

What My Clients Have To Say

"I highly recommend Beth for her knowledge, dedication, and professionalism. She is committed to her client's needs and wants as her primary focus. She wanted to ensure we "loved" the home we bought and we do! She helped us find our 'dream home' as well as 2 of our daughters and their husbands purchase their first homes. She is extremely personable and attentive to details. She goes the extra mile in her market research and to provide information beyond the sale. I completely trust her to represent our best interest in every detail." -- Beth N. (Northern Perimeter Neighborhood of Atlanta)
``I love my new home. I will definitely send you a picture once I finish decorating. I will never forget you, Beth. And I will definitely recommend you to all of our friends, sorority sisters, and fraternity brothers. I was lucky to find a great real estate agent,'' - Queena M. (Decatur)
"I cannot say enough nice things about you Beth. You're an extremely good Realtor - personable, informative, responsive, ethical, timely, and in possession of a high level of market, home and neighborhood types... you are at the top of your league... I certainly will make recommendations for you to anyone I know buying or selling a home." -Mark G. (Candler Park Neighborhood of Atlanta)
``Dedicated, savvy and cunning, Beth has all the qualities that make a great real estate agent.'' - Jarod A. (Midtown Atlanta)
``Beth was tireless in helping us find our in-town house. She carefully studied our reactions to different houses and helped us zero in on a house that we absolutely loved. Two years later, when we needed to transfer across the country, we looked to Beth again to sell the house. Beth came up with creative and cost-effective ways to make our house more attractive to buyers. We were ultimately able to get the house sold at a price we were happy with. Beth really knows her stuff when it comes to neighborhoods of Atlanta.'' - Rachael C. (Kirkwood Neighborhood of Atlanta to New Mexico)
Areas of Expertise

• Residential real estate purchases and sales in metro Atlanta, Georgia (emphasis on Fulton, DeKalb, Cobb and Gwinnett counties).
• First and Second-time Home Buyers, Foreclosures and Short Sales, Investment Strategies, Fixer-uppers and New Construction. Staging and repairs/improvements that can maximize profit.
Communities I Serve

Intown and Just Outside the I-285 Perimeter
These include: Buckhead, Brookwood, Brookhaven, Candler Park, Collier Hills, College Park, Druid Hills, East Atlanta/East Lake, East Point, Grant Park, Inman Park, Kirkwood, Lake Claire, Midtown and West Midtown, Oakhurst, Ormewood Park, Roswell, Sagamore Hills/Leafmore and Virginia-Highland. I also work extensively in north DeKalb, Cobb, Gwinnett and north Fulton counties -- Dunwoody/Sandy Springs, Marietta/Roswell, Lilburn/Lawrenceville. I keep current on market conditions in these areas, and will be happy to provide you with additional neighborhood information.
I also have an extensive network of associates who specialize in communities farther outside Atlanta's I-285 Perimeter, other states and other countries that I would be happy to recommend. When in doubt, please call or email me. I'm happy to help you find the very best and delighted to hear from you.
Education and Training

Realtor - Atlanta Board of Realtors and National Association of Realtors
Cendant Mobility Affinity Specialist
Military Move Specialist
Relocation Ambassador for Corporate Relocation Fortune 500 Companies
Awards And Designations

Life Member Million Dollar Club
Coldwell Banker International Diamond Society (Top 21%)
Previews International Agent
Personal Background
I've lived most of my life in the South. My husband, Matt, and I chose to put down roots in Atlanta back in 1998. I graduated from Auburn University with a degree in journalism before becoming a reporter/editor with the Associated Press. The experience of buying our home in East Lake, where we still live today, made me realize that I wanted to embark on a real estate career. Though a work-a-holic, I do enjoy road trips with my husband, small gatherings with friends, watching Auburn University football, quality time with my cat and gardening.

Community Involvement

Habitat for Humanity
AIDS Walk
Coldwell Banker Cares Foundation
East Lake Neighborhood Association
East Lake Garden Club