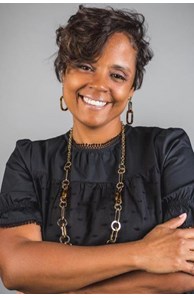 Sales Associate
More about Jennifer Scott
Jennifer White is the energetic and competitive Realtor at Coldwell Banker. She never shies away from a challenge and only considers herself successful when her clients' real estate goals are exceeded.
With over 17 years of experience and expertise, Jennifer prides herself on customer service. Her clients know they can call at any time and she'll be there for them, ready to answer any question or offer support. As she works closely with her clients, she explains the buying or selling process in detail. She ensures that she will always stay in close communication. Jennifer wants her clients to know that she's always working towards their best interest and offers them reassurance and faith that together they can meet their real estate goals. When working with sellers, Jennifer offers a free Market Analysis and a marketing plan that puts her listings directly in front of those buyers who are ready, willing, eager, and able to buy.
In addition to her many talents lent to Coldwell Banker, Jennifer sits on the education committee to ensure she stays in touch with today's market. Accompanying the education committee, Jennifer is an active member of the Atlanta Board of Realtor, National Association of Realtors, and Georgia Association of Realtors.
The amount of positive energy that Jennifer pours into each goal she reaches to attain is infectious, and clients always feel that they've made the right choice. When clients are looking for a Georgia Realtor with expert market knowledge, experience, and determination, they choose Jennifer White.
When she's not helping clients, Jennifer enjoys sports, shopping, and spending time with her beautiful family and amazing friends. She's an active member in her local church, and she loves volunteering for a good cause. Jennifer's children are active in the military, which lends to her passion for helping military families.