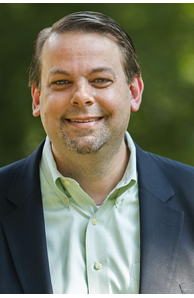 Sales Associate
More about Rob Opitz
Hello there!
If you're reading this, you sought to know more about me, and how I might be able to help you. Let me start by saying that I'm an educator. I have over 20 years of teaching experience. In education, my job is to ensure that all people involved with an activity are completely informed, and totally comfortable will all parts of that activity. Passionate educators are wired to believe that the successes and failures are a direct result of preparation, effort, and planning.
I bring all of this to the table as a Realtor. I am thorough, detail-oriented, and passionate about what I do. I am a professional in every sense of the word, and I believe that if my clients are to succeed in finding their dream home, or selling their home, that I must nurture every facet of the process. I'm extremely hands-on, and an excellent communicator. My time as an educator (in Marietta, Cobb, and Cherokee Counties) has given me a unique perspective on real estate. I know all of these schools intimately, and I make it my business to keep up on their ups and downs. Even if you do not have a school-age child, the health of a local school system can be a barometer of how healthy the residential area is. This knowledge won me the rookie of the year award last year, after only being an agent for 7 months.
I have many interests - most of them are musical. I am a professional trumpet player, and have played all around metro Atlanta with most of the top groups. In early 2018, I did an international tour with Noel Gallagher, one of the founders of Oasis. Highlights of that tour were playing Austin City Limits, the Jimmy Kimmel Show, and playing in front of 60,000 audience members in Mexico City at a soccer stadium. The entire time that I was on tour, I was constantly working for clients - making sure that they were well taken care of. I'm a father of two (also musicians), and husband to a terrific teacher named Stacie.
If I sound like someone you'd like to work with, please reach out. I'd love to get to know you, and help you reach your real estate goals. Frankly, I'm pretty good that this.
My best to you and your family -
Rob
rob.opitz@coldwellbankeratlanta.com
(404) 245-7239 Cell

Awards
- Rookie of the Year for Buckhead West Paces Ferry Office 2017
- #1 Rookie in Office for Units Sold
- #1 Rookie in Office for Gross Commission Income