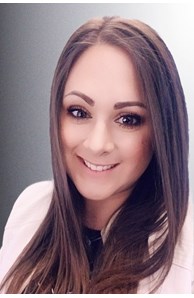 Sales Associate
More about Melissa Ericksen
I was born and raised in the Northglenn/Thornton area of Colorado where I lived for more than 30 years. I moved to Hall County, GA in 2017 with my kids and all my extended family. When asked how that happened, I jokingly say my mom snapped her fingers and said we are going, so, that's what we did. Why Georgia, you may ask. Why not? Georgia is beautiful, welcoming and is more of a "stop and smell the roses" atmosphere (or should I say stop and smell the trees). This is exactly what we needed.
I am a wife and a mother to 2 beautiful kids, Brooklyn and Dylan. I have a chocolate lab named, Nova, who at times can drive me crazier than my kids. Family is everything to me, so when I'm not busy working, I'm spending my time with them or making the next exciting craft I found on Pinterest.
I have relocated out of state more than once and moved multiple times in-state. I understand the stress and fears that it entails. Whether it's moving out of state or moving just a few miles away, it can be stressful, exhausting and terrifying. I want to assist you in making that move as easy and stress free as possible. Helping homeowners find their new home or sell their home and start the next adventure in their lives is exciting and gratifying. So, turning those fears into excitement is what I strive to do.