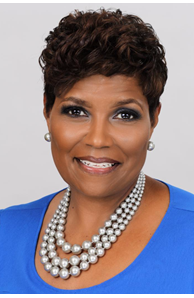 Sales Associate
Phone
Office

Perimeter

5591 Chamblee Dunwoody Rd Bldg 1300, Dunwoody, GA 30338
Connect with Lisa
Designations
Cartus Network Marketing Specialist (CNMS), Cartus Network Referral Specialist (CNRS)
More about Lisa Anthony
Business Philosophy

I clearly understand that the purchase or sale of a home is one of the most important and complex financial decisions you will make. My responsibility is to help facilitate that process and make the transaction from one home to another a seamless one.
The experience I gained from previous marketing roles within a fortune 500 company continues to be of value. Furthermore, my attention to detail and innate ability to work with various personalities have been contributing factors to my consistent success. Thus, I have developed many relationships with clients which transcend the real estate transaction.
Whether you are buying or need to sell, my formula is simple: I listen to your needs, develop a plan to help you accomplish your goals and follow up on every detail until you have achieved your objective.
I would be honored to partner with you as you buy or sell your next home.
Personal Background
Phoenix Member of Pinnacle Club, DeKalb Association of Realtors
Cartus Network Referral Specialist
Cartus Network Marketing Specialist
Navy Federal Credit Union RealtyPlus Agent
Held several marketing management positions with GE Bachelor of Business Administration, Baruch College, CUNY Member of Delta Sigma Theta Sorority, Inc.
Past Clients' Sentiments

"The process of selling a home can be stressful, but I knew I was in good hands with Lisa. She was always very professional, thoughtful and proactive during the listing and sale of my home. Lisa specializes in results and I am glad that I chose her as my realtor." A. Smith
"We could not have been more pleased with the polite and professional manner in which Lisa handled our purchase from the initial search to the closing. The opportunity to work with her has been a blessing." Mr. Mrs. Hayes
"We personally thank you for locating and re-selling our first real estate investment. Your real estate knowledge is at a level of competency that has earned our respect and confidence. Your professionalism, tactfulness and willingness to assist us were exceptional and greatly appreciated!" Mr. Mrs. Mahmud
"Lisa is a diligent, honest, hard-working realtor. She represented us on the purchase and sale of our first home as well as the purchase of our second home. She followed through with everything and constantly kept us updated during all of our transactions." Mr. Mrs. Thomas
"Lisa Anthony surpassed our expectations for her level of service and professionalism" Mr. and Mrs. Nguyen