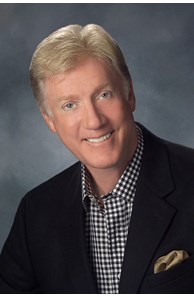 Sales Associate
More about Dick Grady
Dick Grady began his career in Florida residential Real Estate and founded "Hobe Sound Home" in March, 2004. As an affiliate of Coldwell Banker's Jupiter/Hobe Sound brokerage, he quickly built his business on the success of matching personalities with environment to search the ideal home. "Finding the dream home for a person, couple or family, requires asking key questions in order to qualify the buyer for a perfect fit. The goal is to form a kind of marriage between buyer and home. With the right price, going in, it's the concept for success!"
Dick is a mid-westerner who was educated in the South. He spent 27 years in Advertising - first in NYC on Madison Avenue, after service in Vietnam - then in Atlanta, GA as Group Management Supervisor on Buick at McCann-Erickson Advertising, Worldwide.
Upon moving to Florida in 2001 where his wife, Alyce, is based as an American Airlines Flight Attendant, he joined Coldwell Banker in 2004 as a full-time sales agent. Before a December, 2018 move back to Georgia, Mr. Grady had sold millions of dollars in real estate, over fourteen years, and contracted in Hobe Sound, Stuart, Palm City and on Jupiter Island, where he negotiated the sale of a nationally famous Fatio designed home for a U.S. Senator.

Beyond the realm of Real Estate, Dick has some avocations. He has a passion for Baseball, Tennis and Singing. He has sung professionally throughout his career, having studied at NY City Opera. Dick has performed professionally in theater while in New York, as well as Chicago, Florida and Atlanta, where he sang The National Anthem for the Atlanta Braves home games (1978-1995) for 17 years! He and Alyce live in Lawrenceville.

Community Membership/Affiliations:

Willoughby Golf & Country Club, Actor's Equity Assn., Shiloh Theatrical Productions, Lyric Theatre, Hobe Sound Chamber of Commerce, Stuart Chamber of Commerce, Atlanta Alliance Theatre, Alta Tennis, Soloist at Christ Memorial Chapel (Jupiter Island), and for the Bel Canto Choir, Jupiter and the Palm Beaches.

Education:
Graduated Tulane University, New Orleans, LA
BA, Political Science, 1967

Service:
Decorated Vietnam Veteran, JSC Medal
Military Intelligence, RVN, 1968-70


Post script:
When Coldwell Banker put out the call for agents who might sing the National Anthem at its worldwide annual convention, they had no idea that more than a hundred would send in audition tapes. But at the Mandalay Bay Hotel and Casino in Las Vegas in May of 2007, the honor belonged to Dick, who opened the convention, singing the National Anthem for 6,000+ at the Coldwell Banker International Convention: "The Future is Ours."