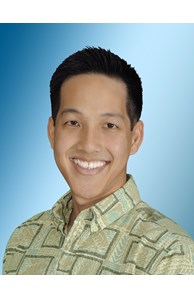 REALTOR-ASSOCIATE®
Lic#: RS-75829
Email
Phone

Leeward Office

98-211 Pali Momi Unit 411, Aiea, HI 96701
Thank you and welcome! I'm a half Chinese/Japanese local, Punahou School & University of Washington alumni. Learn more about me and how I can provide service you can trust!
More about Evan Tom
About
Evan Tom, a second generation realtor, is following in the footsteps of his father Franklin. He was born and raised in Aiea and a graduate of Punahou School and University of Washington. While at UW, he was active in both Delta Sigma Phi Fraternity and Alpha Kappa Psi Business Fraternity on the board, as a member and alumni. After completing his B.A. in Marketing, his interest led him to business to business sales with a Pacific Northwest company.
He returned home to Hawaii and developed his skill set and understanding of real estate through Escrow at Title Guaranty. Evan was recognized as Title Guaranty's top two in customer service by position as Escrow Associate. He focused on tackling issues constructively, setting expectations early and scheduling follow-up to ensure timely closing. A common compliment given to him was their trust in his ability and knowledge.
Evan brings that same focused attention to customer service in real estate. His goal is to build a lifetime relationship with his clients and to provide the guidance so his clients can succeed throughout their real estate career. His experiences with lenders, realtors, escrow, title, and various vendors while at Title Guaranty provides his clients with an edge on the numerous aspects that impact a real estate transaction.