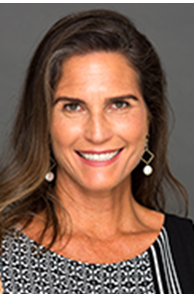 REALTOR-ASSOCIATE®
Lic#: RS-60416
Email

DebbieS@cbpacific.com

Phone
Office

Windward

970 N Kalaheo Ave Ste C-215, Kailua, HI 96734
Connect with Debbie
Awards

International Diamond Society
Designations
Certified International Property Specialist (CIPS), e-PRO, Luxury Property Specialist (Luxury Specialist), Realtor Associate (RA)
More about Debbie Schatz
Raised in Kailua since 1979, Debbie Schatz has been a real estate agent working with Hawai'i residents, second-home buyers, and investors, to manage their real estate. With unique local market knowledge, Debbie can give invaluable insight into market value and not only finding a fitting home, but a fitting community. Using both professional staging and photography Debbie is able to enhance the value of a home by creating a sense of place.
Global Luxury Property Specialist
International Sterling Society, 2018
Nominated for Aloha Aina, 2014-2019
Certified International Property Specialist (CIPS)
Kalaheo Graduate (1983) Bachelor's Degree, University of Hawaii
President of Windward Neighborhood Security Watch Coordinators Group
Testimonials:
"We spend years looking at Hawaiian property from afar and on a trip to visit friend in Kailua we were introduced to Debbie who understood what we were looking for right away. From that moment on we knew we were in the right hands...She answered all of our questions and provided much more local information to help us understand the area..I am sure without her outstanding service we would not have had the confidence to close the deal. I have bought a number of properties in the past and working with Debbie has been the most delightful experience yet." ~ John M.
"Debbie Schatz provided us with excellent service as the selling realtor. She gave us expert advice about staging/decluttering, brought in some of her own furnishings to round out our own, put together a beautiful listing package with excellent photographs, invited half a dozen of her colleagues to visit the home and give advice on pricing, then helped us determine a good price. She set up a quick deadline for buyers to submit bids. We had four offers within a week, three of them over asking. She also did an excellent job helping us through the selling process. We would invite her to be our realtor again in a flash if we were still living on O'ahu." ~ Karen M.
"Debbie Schatz was above and beyond knowledgable and attentive to all my needs as a client. She found properties before most other agents, as well as followed through on all negotiations even past the sign date. I would recommend Debbie to anyone looking or selling. " ~ Chantal B.
"It was a journey. Debbie kept both us and the seller on track for a successful close. Debbie is a consummate professional. She was courageous when we thought it wasn't possible. She was resourceful when we thought we had run out of options. She was fastidious when she was dealing our employers, banks, accountants and lenders. She was diligent and so very charming when dealing with home inspectors. The most remarkable thing about Debbie is that she smiled throughout the whole process. She never lost sight of the goal, which was to get us in the house of our dreams. I now know that being a realtor is not just about showing a pretty house. That is only the icing on the cake of many ingredients and factors that make the end result the most perfect. We are so thankful and appreciative of all the work beyond our expectations that Debbie put into this process to make our dream a reality." ~ Annie and Ian C.

"I met Debbie at an open house and right away she captured my attention with her extended hospitality and exceptional knowledge of the real estate in the local area. I had an agent, but I knew he was no match for Debbie's experience, charisma and real estate savvy... Not only did Debbie find us a home in a short amount of time, she expertly navigated us through the process of first; making a calculated offer all the way through closing... Debbie made the process seamless and easy for us which alleviated a tremendous amount of stress during a trying time. Debbie went well above and beyond for us..." ~ Daniel T.

"Marketing during Covid was worrisome to us as sellers for many reasons. Debbie made everything work perfectly for us!" ~ Bob T.