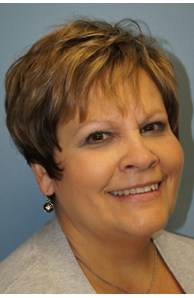 Phone
Office

Bradley

501 N Kinzie Ave, Bradley, IL 60915-1224
Your Full-Time Rapid Response Realtor, Making Dreams A Reality!
More about the Team
Business Philosophy
The BV Foster Team is here to service you as team of the best Real Estate Professionals you can find anywhere!
As a Realtor, Vernie Foster knows how important it is to choose a Realtor who knows how to adapt to today's market and technology. Vernie Foster has a business philosophy that each and every client is a unique individual, needing a marketing plan designed for them. Being part of The BV Foster Team at Coldwell Banker Residential Brokerage enables Vernie to create the right plan for buying, selling or building a home for her clients.
Missi Pet is Vernie Foster's Licensed Assistant in Illinois. Missi is a great attribute to keeping the team's behind-the-scene working at peak performance. Missi has such a positive attitude and is willing to go above and beyond expectations of the BV Foster Team's clients.
Being part of the Coldwell Banker team, Vernie and Missi promise you the best of experience and up to date technology in the industry. PLUS, instead of a one Realtor, you get a team of professionals working for you. Vernie Foster's and Missi Pet's passion and drive to help their clients, is sure to please you.
Education And Designations
The BV Foster Team are Licensed Real Estate Broker Associates
They are members of KIFAR (Kankakee Iroquois Ford Association of Realtors), IAR (Illinois Association of Realtors), & NAR (National Association of Realtors).
Vernie Foster has her Indiana license and has expanded her business into Northwest Indiana by request of her client base. Vernie is the team leader of the Gina Guarino Group out of Schererville, Indiana. Her expertise in training agents, first-time homeowners and New Construction is an asset to the team.
In Addition, Vernie Foster is always attending additional classes, workshops, seminars and conventions to keep up with the ever-changing rules, laws marketing aspects of the industry. The BV Foster Team is dedicated to keeping up and staying on top of market.
Areas of Expertise
The BV Foster Team services mostly Northern and Central Illinois, with specialties in Cook, Kankakee, Will, Iroquois, & Grundy Counties. The BV Foster Team has abundance in experience with new construction homes, existing homes, condos, & land. They specialize in strong negotiations and the finest customer service skills. The BV Foster Team uses the latest up to date Marketing Techniques and tailors their communication styles to your preference.
In Indiana, Vernie services Northwest Indiana, including areas going as far north as Portage to Valpraiso, form Winfield to Lowell, Dyer andSt John. Munster and Highland, and everywhere in between, based centrally out of Coldwell Banker Schererville office.
Community Involvement
Vernie Foster is an active member of St George Catholic Church in Bourbonnais, IL , with special dedication to the FOCCUS Ministry working with engaged couples. Vernie and her husband, Bill, of over 40 years, share with them a vision into the future of the practical side of marriage, and have been involved in this ministry for over 17 years. Bill and Vernie find it a true calling into service. Bill and Vernie are always ready to lend a helping hand to the neighbors in their community.
Vernie Foster is the Founder of a Christian Women's Group serving the needs of the Surroundingseveral other local clubs. Kankakee, Will and Southern cook County Areas.
Vernie Foster is on the Board of Directors for the KIFAR Association, serving as Treasurer for 2016 and 2017.
Missi Pet is very involved with her son's PTO, Boyscouts and several other local organizations.
The BV Foster Team Background
The BV Foster Team has a combined total of over 40 years in the Housing Industry, and over 60 years in Customer Service. We know how important it is to pay attention to the details and provide service above and beyond the industry standards. The BV Foster Team of Coldwell Banker Residential Brokerage was established in 2008. As a group, they work with each member's strengths.
Vernie Foster has a passion and drive to bring her clients the smoothest transaction possible in "MAKING THEIR DREAMS A REAL ESTATE REALITY!" She is often called Unstoppable when it comes to the time she gives to her clients. Her immence knowledge in New Construction gives her buiding clients an in depth advantage over everyone else. Keeping with her modest beginnings, Vernie totally enjoys First-Time Home Buyers. Vernie Foster was a Trainer for an international company and her ability to educate buyers through the process gives them knowledge to be totaly informed buyers.
Missi Pet (Client Services Specialist) began with Coldwell Banker in 2014 and has a unique passion for giving the best customer service available, as she keeps the ball rolling behind the scenes.
Communities We Serve
Vernie Foster and Missi Pet of The BV Foster Team are Licensed in the State of Illinois, yet, we can assist you in finding you a Realtor to work with anywhere within the U.S.A. They specialize in Cook, Grundy, Iroquois, Kankakee and Will County. There is a focus in the Southern Suburbs of Illinois such as Bourbonnais, Bradley, Manteno, Frankfort, Kankakee, Manhattan, Mokena, Momence, New Lenox, Oak Forest, Orland Park, Peotone and Tinley Park.
Now Licensed in Indiana, Vernie Foster joined the Gina Guarino Group of Coldwell Banker out of the Schererville office. She is ready to service Buyers, Sellers and clients looking to Buy, Sell or Build a home throughout North Wester Indiana, concentrating in Lowell, Cedar Lake, St John, Dyer, Highland, Munster, Griffith, Schererville, Merrillville, Crown Point, Winfield, Valpraiso, Portage and Chesterton.
Serving All Your Real Estate Needs
Providing the most dedicated service to their clients & customers has become a way of life for Vernie Foster of The BV Foster Team. They combined their strengths with Coldwell Banker's supreme support & marketing team, making your sale or purchase a smooth transaction. You get the benefit of a team of Realtors, who will put their tenacity, dedication, & real estate expertise to work for you. Please contact The BV Foster Team for all your real estate needs at Vernie.Foster@cbexchange.com or Vernie Foster @ 815-216-1400.
Clients will also benefit from the extensive internet programs, which serve Coldwell Banker Realtors. They will market & use the MLS's to provide you with up to date information. You will have 24-hour access to our web-site, where we will provide you with tips in buying/selling, loan information, local school data, & much more. Visit us at http://www.VernieFoster.net. The BV Foster Team will work to provide you with their dedicated services.