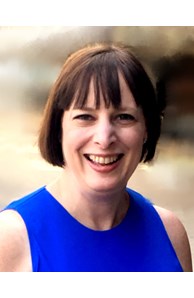 Broker
Email

andrea@andreageller.com

Phone
Office
HOT PROPERTY® The Chaz Walters Group at Coldwell Banker Residential in Chicago
Connect with Andrea
Awards

International Sterling Society Team
Designations
Luxury Property Specialist (Luxury Specialist), Smart Home Certified
More about Andrea Geller
About Andrea
Andrea Geller works as a Broker Associate with HOT PROPERTY The Chaz Walters Group at Coldwell Banker Residential Brokerage in Chicago. Her client base ranges from urban city dwellers to buyers and sellers in the surrounding suburban areas. She continues to grow her knowledge and expertise through transactional experience and ongoing professional development.
The scope of transactions Andrea has been involved with in her 20 years as a real estate professional include resale properties and development sales. Her long list of resales include condos, single family homes and multi-unit buildings. The developments she has represented range from smaller scale projects to large multi unit new construction and condominium conversions. Her role included marketing, sales and finish selection.
Acknowledged for her sales accomplishments, Andrea has been in the top 10 agents for units sold at Coldwell Banker - Chicago Region and most recently is the recipient of the International President's Elite Team Award.
In order to provide her clients with the most comprehensive marketing services along with much needed sales support, Andrea joined forces with HOT PROPERTY® The Chaz Walters Group at Coldwell Banker Residential Brokerage. They have offices in Chicago's Lincoln Park neighborhood and Glencoe in Chicago's North Shore.
In addition to her sales expertise, Andrea has experience in brokerage management and training. She is a strong believer in learning from each other. She has participated in a variety of aspects of the real estate industry over the years including at the local, state and national levels of the Realtor Association and the Women's Council of Realtors. Her current appointments are serving as a member of the Mainstreet Association of Realtors Grievance Committee, chairing their Vendor Advisory Committee and a member of the Illinois Realtors Public Policy and Government Affairs MIG.
Andrea is a featured speaker at industry events including at Inman Connect, Inman Connect on the Road and Coldwell Banker conferences. She is frequently interviewed for a variety of publications as a result of her vast experience in the real estate industry.
Andrea was named in the Swanepoel Power 200 as one of the top 20 Social Influencers in Residential Real Estate. In 2018 she was acknowledged by Inman News as one of their Innovator Award finalists for most Innovative Real Estate Agent.
Andrea's Recommendations
"Always accurate and insightful!!
If I could give Andrea a "plus" on all the categories before and after this review, I most surely would!!
Never failed to get things done, and in a timely manner.
It is agents like Andrea that make Coldwell Banker a top name in real estate."
John-Chicago (Buyer)
"Of all my experiences with buying and selling real estate this experience with Andrea was by far the best."
Ramona Golden-Chicago (Seller)
"Andrea is everything a person hopes for when they select a realtor. She is considerate, intelligent, and diligent in her approach. Andrea's work ethic is unmatched. We had countless showings, numerous open houses, and hundreds of questions. Andrea was perfect throughout all of these."
Roger, Chicago (Seller)
"To be honest, I picked Andrea because she was the only female broker at the Lakeview office. I wanted to support another woman in business and knew after our first phone call that she was the right broker for me.
I will most definitely recommend Andrea to anyone I know who is looking to purchase a home in the city. I cannot say enough good things about Andrea! We have kept in touch since closing and will 100% use her when/if I decide to move.
Andrea Geller went above and beyond the responsibilities of a normal realtor during the purchase. I felt that I was in GREAT hands. She was truly the best person to have in my corner during this tumultuous time."
Elizabeth Wheeler, Lakeview (Buyer)
"Very smart, a welcome change.
Office staff, as well, smart, a welcome change."
John-Chicago (Seller)