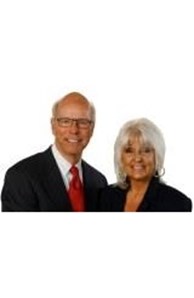 Broker
Email

gary.beckman@cbexchange.com

Phone
Office

Gold Coast

676 N Michigan Ave Ste 3010, Chicago, IL 60611
More about Gary Beckman
Passion, Experience, and Excellent in every transaction
With over 34 years in the real estate industry, Gary Beckman possesses a level of dedication and knowledge which only years of experience can offer. He understands real estate is an investment in your future and works tirelessly to ensure you receive the very best personal attention and timely information.
Gary has personally been investing in residential and commercial properties over the past four decades. He offers his clients that thorough attention to detail he ascribed to his own portfolio.
Currently backed by Coldwell Banker's industry-leading marketing and global brand, Gary has the support and resources needed to grant his clients unparalleled access to market information and real estate trends, the likes of which other agencies are unable to provide. With a dedicated staff, working endlessly, through the night if necessary, you can feel confident knowing your real estate dreams are safely being protected by the passion and expertise of Gary Beckman.
Prior to beginning his career as a Certified Real Estate Specialist, Gary completed his graduate studies at Michigan State University.  His goal of offering unsurpassed guidance to his clients can be directly traced to his business acumen as a banker, small business owner and educator. That same thirst for knowledge and desire to share what he knows continues to be the major factor for his outstanding success in real estate.
Gary continues to find time outside of his real estate career to give back to his community. He is a former board member of Chicago Lights and currently serves on several committees assisting the weekly tutoring of over 400 under privileged students.
Professional Background
Active member of the National Association of Realtors
Active member of the Illinois and Michigan Associations of Realtors
Active member of the West Michigan Lake Shore Association of Realtors
Past Instructor for the Michigan Association of Realtors

Active member of the Realtors National Marketing Institute
A Certified Residential Specialist (CRS) through the National Association of Realtors