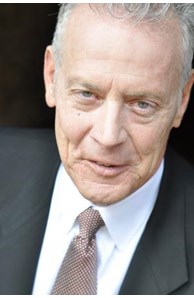 Broker
Email

jim.humes@cbexchange.com

Phone
Team
Office
Co-Founder of real estate team "Hands on Chicago"
Designations
Cartus Network Buyer Specialist (CNBS), Cartus Network Marketing Specialist (CNMS), Green Designation (Green)
More about Jim Humes
Testimonials
Katie & Doug - 
"Doug and I have been searching for a house in DC/VA for the past 8 months or so.  As we look at properties, I am reminded again of what fantastic advice and guidance you gave us when we bought and when we sold. 
Staging matters so much as do really good photos. I know when we sold I wanted to go quick quick quick - but I am really grateful that you had us do things "right".  It makes a huge difference as a buyer. We can tell and appreciate when the photos are good and when homes are well staged. I'm sorry I was such an anxious client and a total pain. 
We're also at the point of looking at new construction again - and as we think back to buying our place on Ashland - how much we appreciated your knowledge of developers, the quality of their work and what to look for.  We're doing a ton of research now - and its hard to really get our heads around quality for the home we're excited about. So - thank you!"
Phil & Barbie - 
"My wife and I were so lucky to find Jim. He was extremely patient with us even though we ended up looking for several months. Not only that he was also very willing to help us walk away if the deal wasn't right, not just putting us into a place so he could make his commission and be done with us. His knowledge of the Chicago area, the history of the buildings, and the general market is impressive and helped us to feel at ease."
Les R. - 
"I had intended to write to you when the Orchard Road process was successfully concluded - to thank you (from my perspective) for your valued guidance and support (it has meant a lot to them, and to me).  So, if it does not embarrass you (too much), and if it is not premature - I am going to take the opportunity to thank Bruce (leave it to lawyers to take the credit) in person for his intro to you - since it has played such an important part in the lives of Drs. Michael and Eleanor. Thank you Jim.  I/we are grateful."
Jim Humes & Hands on Chicago
Jim Humes is co-founder of the Hands On Chicago real estate team with Bryan Eugenio. Their team approach is different than most in that they are the team. Every client of Hands On Chicago works directly with Jim and Bryan and their combined 30+ years of real estate experience.
Jim has called Chicago home for over 38 years. He has the real estate knowledge only an insider can share with you about a city that offers so many different neighborhoods.
Jim has a special knack for effectively matching buyers with the right home. His ability to identify needs and broker relationships between mutually beneficial parties are remnants of his days as a successful stock trader.
He remains available to clients throughout every step of the way of a real estate transaction. Jim is an astute listener, relatable, and adaptable to providing you with what's most necessary to make the best decisions. His thoroughness is unmatched. 
Having closed over 400+ transactions with his partner, he knows that knowledge and experience count when selling a home. His philosophy is "if it's priced well, it will sell". Following that philosophy, over 95% of Jim's business now comes from past client referrals. He is also a confident and effective negotiator.
Jim started his real estate career in 2003 with Coldwell Banker in Lincoln Park. He's working with them today to provide his sellers and buyers with unparalleled data and marketing resources. Jim is a true Chicagoan but holds strong to his Detroit roots as a dedicated Lions fan. He is also a licensed real estate agent with Watson Realty in Ponte Vedra, Florida.
Since his first year in 2003, Jim has been recognized as a Chicago Association of Realtors Top Producer. He also holds a Green Realtor designation from the National Association of Realtors as an expert in environmentally-friendly real estate and is a member of the Cartus Relocation Network.
Visit HandsOnChicago.com or email jim@handsonchicago.com.
Awards & Designations
Green from National Association of REALTORS® - Expert in environmentally-friendly real estate
Top Producer from Chicago Association of Realtors – since 2003
Cartus Network Marketing Specialist (CNMS, marketing of homes for sale)
Cartus Network Buyer Specialist (CNBS, real estate and home buyers)