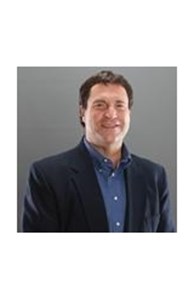 Broker
Email

mrediehs@sbcglobal.net

Phone
Office
More about Mark Rediehs
Marks Education and Training


Mark is an alumni of the local schools
AGS/AAS Degree
Numerous training designations
Certified Relocation Specialist Buyer/Seller
Marks Awards And Designations


Numerous achievements and awards
Mainstreet Organization of Realtors
Illinois Association of Realtors
National Association of Realtors
Clarendon Hills Chamber of Commerce Vice President
C0-Founder of Clarendon Hills Charities   /   Clarendon Hills Lions Club
Past Elder/Deacon with Community Presbyterian Church of Clarendon Hills
Marks Areas of Expertise


Residential Sales


Western Suburbs of Chicago


Clarendon Hills, Hinsdale, Westmont, Downers Grove, Western Springs, Oak Brook, Burr Ridge, Willowbrook, Darien, Riverside, Lagrange, Lagrange Park, Coutryside, Brookfield, Lisle, Naperville etc...


Commercial sales / Leasing


Marks Community Involvement

Mark is a strong volunteer leader in the community and received the Individual Public Service Award for Charitable involvement from the Village of Clarendon Hills. Mark and his wife Rachel have two wonderful daughters Annie and Sara and live in Clarendon Hills. Mark is the Co-founder of Clarendon Hills Charities which has ran many events such as Clarendon Hills Home tours and Golf Outings. The Charity is in place to support those in need in the community and other charities as well. Mark is a member of the Chamber of Commerce as treasurer. Mark is also a volunteer firefighter in the village of Clarendon Hills. Mark was a past Elder/Deacon and youth leader at the Community Presbyterian Church.
Marks Personal Background
Mark Rediehs has been a Full-time Real Estate agent for over 36 years. He is a life-time resident of Clarendon Hills (57 years) so, you may say he is a little familiar with the Western Suburbs. He will always work hard/honest and be there for you 24/7. He loves making new friends and matching people to houses and watching them become homes with families! Mark and his wife Rachel have two wonderful daughters Annie and Sara.
Marks Communities I Serve
Mark is a Lifetime resident of Clarendon Hills and Serves all communities in the western suburbs!
Clarendon Hills, Hinsdale, Westmont, Downers Grove, Western Springs, Oak Brook, Burr Ridge, Willowbrook, Darien, Riverside, Lagrange, Lagrange Park, Coutryside, Brookfield, Lisle, Naperville etc...
Mark Rediehs is there to service your Real Estate Needs!

Mark is one of the most experienced and knowledgeable real estate agents in the Clarendon Hills area and knows the Western suburbs well. As a lifelong resident and second generation Realtor, Mark continues to preserve the Traditions of Excellence. Mark has been in the real estate business since 1985. Mark can put his insider knowledge over the decades to work for you knowing the village inside-out.
Buying or selling, Mark listens and understands your needs. Mark is honest with you and works hard on your behalf. Mark uses the latest in Internet marketing tools to expose your property to the widest possible range of qualified buyers and uses the same marketing to keep you on top of your purchase venture. Real estate does not feel like work to Mark because he loves people and the award of making every move a happy one.