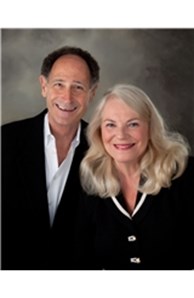 Email

Connie.Snyder@cbexchange.com

Phone
Office

Deerfield

740 Waukegan Rd, Deerfield, IL 60015-4374
More about the Team
Connie and Nick a Dynamic Partnership
Connie and Nick Snyder have a dynamic partnership in life and in real estate. Nick sold real estate himself for seven years before becoming Manager of his first office. He holds both the GRI and CRB designations and he is a past president of the North Shore Board of Realtors and the National Association of Realtors. Connie began her career in 1974 and has arranged hundreds of successful transactions for families throughout the nation. After a recent move from Koenig and Strey to the premier real estate office, Coldwell Banker Residential Brokerage of Deerfield, Nick has teamed up with his wife Connie and together they are helping buyers, sellers, and investors in Deerfield, Northbrook, Northfield, Glenview, Glencoe, Winnetka, Wilmette, Kenilworth, Evanston, Highland Park, Lake Forest, Lake Bluff, Libertyville, Vernon Hills, Buffalo Grove, Lincolnshire, Riverwoods, Bannockburn, and the surrounding communities.
Buying with Connie and Nick
If you're thinking about purchasing a property in the near future, regardless of your price point; Connie and Nick can assist you. We've successfully represented buyers with their 1st homes, high-end luxury homes, and everything in-between. Together, we have worked with hundreds of home buyers, to help them find their "dream home". We pride ourselves in our market knowledge, honesty, enthusiasm and negotiating skills. Plus, we do something many other realtors don't seem to do today – we really listen to our clients! We hear what is most important to you in your next home and set to work to have that dream come to fruition. We facilitate everything from contract to close, ensuring a smooth transaction with the least amount of stress to our clients. We look forward to helping you find your next home or investment property.
Listing with Connie and Nick
Connie and Nick Snyder have successfully represented hundreds of sellers in every price range – from small condos, to mid-priced townhomes and single-family homes, to `multi-million dollar luxury homes. Regardless of your price point, a satisfactory sale of your property is of utmost importance to us; and we will work very diligently to protect your current equity position. We expertly market your home, utilizing every technological resource and traditional method to draw in potential buyers. Your home will be featured on every major home search site including Zillow, Realtor.com, Yahoo, Trulia, Coldwell Banker National and Local (the latter of which receives over double the online views of any competitor) and over 60 more. This exposure combined with exemplary brochures, brokers opens, showings, feedback and the many other services they provide will make your experience selling with Connie and Nick expedient and successful.
Bottom Line
Whether you're buying or selling residential real estate in today's challenging market, employing Connie and Nick Snyder to represent you would be a very smart decision! We look forward to meeting and working with you.
A Few Testimonials
"As a real estate attorney, I feel well qualified to evaluate a realtor's work; and I believe Connie and Nick Snyder rank at the top of the list of agents with whom I've dealt." Leslie D.
"Connie had to wear many hats in our transaction; but her expertise, patience and good sense of humor helped us through our particular circumstances." Rosemary K.
"Your patience and perseverance were greatly appreciated – also, our thanks for being so thoughtful through it all." Jan & Dennis B.
"You were fun people with whom to work. You were the first relocation realtor we've worked with, who actually listened to what we were looking for, and then added more value to our search." Rick & Judy B.
"You promoted our best interests in the sale of our home, and always went the extra mile. We were consistently provided with timely, accurate and honest feedback. We were proud to have you representing us. We would recommend you to anyone thinking of buying or selling a home." David & Susan S.
"You were both very professional in handling the sale of our home, and added enthusiasm and responsiveness to the mix. Thank you!" Kate & Pete D.
"Connie possesses a strong dedication for her profession, and conveys a warmth and energy that compliments her competence." Rick & Carol L.