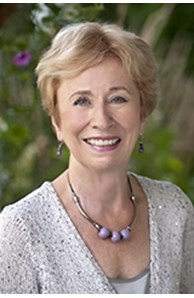 Broker
Email

Claire.Sucsy@cbexchange.com

Phone
Office

Evanston

1710 Central St, Evanston, IL 60201-1508
Awards

President's Club 2015
Designations
Luxury Property Specialist (Luxury Specialist)
More about Claire Sucsy
Claire Sucsy A History of Success
Claire Sucsy holds the distinction of having been THE #1 SALES ASSOCIATE each and every year in her Coldwell Banker Evanston office since 1985. (To Meet Claire click here http://www.youtube.com/watch?v=Ia0J3SsUuRM) She ranks among the top 100 agents on the North Shore and was awarded 'Premier status', the top 1% of all Coldwell Banker agents nationwide. Claire has also been a member of the coveted President's Club since 1997. In addition, her office is ranked number 1 in number of closed transactions of all the companies on the North Shore. The office has held this record since 1993. Claire Sucsy devotes her time to professionally serving her clients in the North Shore communities of Evanston, Wilmette, Winnetka, Kenilworth, Glencoe, Northfield and Skokie.
Please visit my personal website for ALL of your real estate needs at:
http://www.theclairesucsygroup.com
Claire's Success Inspiring Business Philosophy
Claire has achieved the professional designation of CRS, Certified Residential Specialist, a designation earned by only 2% of all sales associates. She is a member of the North Shore Board of Realtors, Illinois Association of Realtors and National Association of Realtors. Claire started in real estate 30 years ago after being a teacher. She attributes her continuing success to her love of the business and her devotion to her clients. She carefully listens to their specific needs and lives the philosophy of treating each client the way she would want to be treated. In addition, she has developed highly sought after skills in successfully handling sensitive negotiations and has proven creative approaches to marketing each house she represents as the unique, special home that it is. Claire loves helping people establish roots and finding the perfect match for them every time.
The Claire Sucsy Group, A Tradition of Excellence
In 2009, Claire began a partnership with her daughter Sandra, and they formed The Claire Sucsy Group. In the fall of 2010, Emily McClintock joined the group. The purpose of the group is to provide excellence in all aspects of real estate service and sales for their clients. Coming together with their diverse strengths, creativity and years of professional experience, they are better able to provide clients with uninterrupted service, attention and personal guidance. In any market conditions, having a team behind you can make the difference in assuring every client a smooth sale free of 'surprises'. The Claire Sucsy Group specializes in North Shore residential marketing and sales with particular emphasis on the luxury market.
A Texan from Birth but Chicago Bears Fan at Heart
Claire grew up in Texas, graduated from the University of Texas with a BA in English. Having lived in the area for over 30 years and raised her 2 grown children in Evanston, she has deep roots in the North Shore and in Chicagoland. When she's not working for her clients, she spends her time with her 2 grown daughters and their families who are "the light of her life". Other interests include sports (she still follows Longhorn football, "daBears" and she never misses NU basketball games). She loves nature, movies, reading, music, theater, dance, fitness, personal growth workshops and seminars and professional enhancement. She enjoys "giving back" to the community by supporting the Evanston Community Foundation, the Evanston Symphony and the Chicago Symphony with special emphasis on children's interest in music.
Education and Designations

Certified Residential Specialist
CRS is earned by only 2% of all associates
B.A. University of Texas in English
Awards

Current International President's Premier award winner given to the top 1% of sales agents nationally
One of the top 10 agents in CB on the North Shore
Number 1 agent at Coldwell Banker Central Street office since 1985
Past President's Elite award winner given to top 3% of sales agents nationally
Consistently in the top 50 agents of entire Midwest region for Coldwell Banker Residential Brokerage
Communities I Serve
To view a map of the areas I serve click the link below

http://wildonions.org/InteractiveMap/NorthSuburbs_Chicago_Map.htm