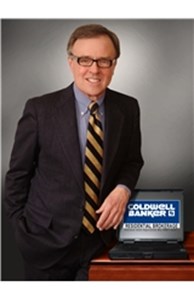 Broker
Email

ed.mcgoldrick@cbexchange.com

Phone
Office

Frankfort

21000 S Frankfort Sq Unit A, Frankfort, IL 60423
More about Ed McGoldrick
My Business Career Could Easily Be described as a Three Act Play
Act I began as a newly minted graduate from the School of Business at Western Michigan University with a degree in Marketing and Finance. My career path took me into corporate Marketing for a heavy equipment manufacturer and then on to field sales working with commercial and industrial companies.
After much sales success, it was time to expand my horizons. Act II began with the urging of my extended family members to join them in the world of corporate Advertising Sales. My primary area of emphasis was in the Home Improvement Category. I worked closely with many of the major companies in this area such as Kohler, Anderson Windows, Maytag, Whirlpool, and Jenn Air assisting them with their Advertising and Sales efforts.
During this time in my life, I had the opportunity to pursue a number of investment opportunities in the Real Estate market. I found very quickly that my Finance background along with my experience in Sales, Marketing, and Advertising were excellent prerequisites for success in this area. It definitely appeared that I had found my true calling.
Act III brought me to Coldwell Banker Residential Brokerage in 1995
From the start, I pursued my career on a full time basis. Now, here I am today, almost 20 years later and I know that this was the best career decision that I have ever made.
Ed McGoldrick on Today's Real Estate Market Conditions:
It is certainly no secret that today's Real Estate Market has experienced a number of significant changes - in a great way. With the current affordability of housing and mortgage interest rates at their lowest levels in years, there are a great many opportunities in today's Real Estate for both Buyers and Sellers. From the first time buyer to current home owners looking to buy a larger more expensive home, the market has never been better. If you are looking to make a move in today's Real Estate Market, that now is the time? We will not see opportunities like these for years to come.
My Professional Expertise:
I have been a full time Real Estate Broker since 1995. During this time, I have had the opportunity to work with a great many Buyers and Sellers --- constantly striving to provide accurate market information in today's ever changing Real Estate climate to my clients and to develop new services and marketing programs that they can meet and exceed their housing goals.
Always being the over achiever, during my career I also obtained my Certified Resident Appraisers License and ran my own successful appraisal company for five years. I have found this combination of Real Estate Sales and Appraisal to be invaluable.
When negotiating a transaction for either a Buyer or a Seller, the ability to bring these two disciplines to the bargaining table gives my clients the definite advantage that they need to maximize the value of their single largest financial asset - their home. As I have always told my clients - "How do you know what to offer or where you should price your home, if you don't know what the market is telling that it is actually worth"?
Communities That I Serve:
Even though I have sold and appraised homes in a large portion of the Chicagoland and Suburban markets, my main areas of expertise are in the Southern, Southwest and Southeast Suburbs with a special emphasis in the Homewood, Flossmoor, Olympia Fields, Tinley Park, Orland Park, Frankfort, New Lenox, Mokena, Country Club Hills, Hazel Crest, Matteson, Richton Park, Chicago Heights, Park Forest, Crete, Glenwood, Lansing, South Holland, and Calumet City.
Ed McGoldrick's Commitment to You:
I firmly believe that Real Estate is more than just a career - it is a lifestyle. When working with Buyers and Sellers, I always make a significant investment in helping them reach and exceed their Real Estate goals. I firmly believe that there is no such thing as too much Customer Service.
Before a home goes on the market, I work closely with my Sellers to prepare their home so that it can maximize all of its features to the buying public. I review with them the current market conditions so that their home can be priced competitively, and offer my clients advanced digital marketing expertise. Because the Real Estate market is constantly changing, I provide my client with weekly internet tracking updates. Always making sure that your targeted Marketing Plan is being implemented effectively.
When offers are received, I again update my client's position as it applies to current market conditions and assist in the final negotiations so that they can maximize the equity in their home.
Finally, I follow the transaction through to the final closing - always making quite sure that each step of the process is as smooth and seamless as possible. For my Buyers and Real Estate Investors, my expertise in Appraisal and my ability to interpret current market conditions becomes an important asset when assisting them in making offers and negotiating acceptable contract prices. Again, I follow the entire transaction through to its final closing --- always working towards a smooth and seamless process.
It Takes a Team Effort:
During the course of each Real Estate transaction, both the Realtor and their clients come in contact with a number of other professionals that play an integral part in the final closing process. In my career, I have work closely with many of these Real Estate professionals in our area from Loan Officers to Real Estate Attorneys, Appraisers, Home Inspectors, Loan Underwriters, and Title Companies.
I have an excellent working knowledge of all of these disciplines and know how to interact effectively with each so that your transaction can be closed in a timely manner. Because I have a good working relationship with many of these professional in our area, I can assist you in choosing the right combination of people that best fit your specific Real Estate needs.
On a Personal Note
Even though I am firmly committed to my Real Estate Career and consider it to be a lifestyle, when I am not working with my clients or spending quality time with my family, I am a passionate road cyclist, an avid mountain biker, a cross country skiing enthusiast, a hiker, and a voracious reader.