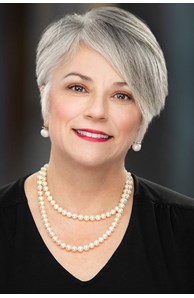 Vice President of Agent Development
More about Dee Ann Nicholas
""THE WHO BEHIND THE WHY.....
I bring 30 years of Real Estate knowledge and expertise to every Client "which is now my agents". I have embraced the Coldwell Banker message of helping agents live extraordinary lives through our Core 4 Values. Together with Coldwell Banker I bring:
Coaching to Confidence- enabling agents to expand their sales and business development skills through effective education, coaching and support.
Production Power- helping agents sell more homes, make more money and work more efficiently.
Wealth Builder -offering financial strategies that agents can use to grow and protect their personal wealth now and in the future.
Culture of Awesomeness-we provide a diverse environment that is collaborative, supportive and fun! We are a company that inspires PRIDE!
My goal is to continually improve my abilities and help the agents with Coldwell Banker live extraordinary lives!

Why Work with Me
Quick-she is timely and responsive in all communications.
Expert-Incredible market insight, knowledge and expertise.
Articulate-Never vague, but always clear and concise in all matters.
Advocate-A tough negotiator keeping client's best interest at the forefront.
Enthusiastic-Loves what she does for a living.

With all that said, I still feel as enthused about our Real Estate business today as I did 30 years ago when My driving purpose and goal is to deliver stellar experiences to everyone I encounter and to make a tangible difference in people's lives. I believe one of the greatest compliments is when your client's as how to become an agent because they have had such a great experience with you!

WHAT I BRING TO THE TABLE
Certified Negotiation Specialist-Lifestyle Marketer-Relocation Specialist-Consultative Selling-Target Marketing Campaigns-Creative Marketing-Strategic Selling Strategies-Outstanding Reputation-Mentoring and Coaching-Asset and REO Management-Property Management-Luxury Sales-3 Decades of Industry Insight-Client Retention- "Once a Client-always a Client"-