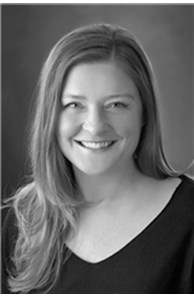 Broker
Email

allie.lippert@cbexchange.com

Phone
Office

Glenview

1420 Waukegan Rd, Glenview, IL 60025-2121
More about Allie Lippert
With over 20 years' collective experience in customer service, event planning, visual merchandising, interior decorating & design consulting, professional staging, and residential real estate, Allie brings a wide array of industry skills and expert insider know-how to her clients.
Having lived and moved within the city of Chicago and its suburbs all her life, Allie also has first-hand personal experience buying and selling real estate in the area; she is familiar with the varying neighborhoods, markets, and people of Chicagoland & the North Shore and is delighted to share this appreciation with her clients.
It is with acute professionalism, personal passion, and genuine care that Allie approaches her job: Guiding buyers and sellers through one of the most important enterprises of their lives.
How Allie helps sellers
⋅ Establishing a strong, trusting relationship with a seller as well as prepping, listing, and marketing their property effectively from the get-go are imperatives to Allie when it comes to a home's sale-success.
⋅ With attention to detail, affection for people, professional staging skills, and Preview Properties (luxury bracket) expertise in her arsenal, Allie is poised to handle all aspects of a listing for her clients.
⋅ Most importantly, by utilizing Coldwell Banker's incomparable marketing tools and sales support , Allie is able to give clients an unparalleled listing & sales package, concluding with a smooth landing at the closing table.
How Allie helps buyers
⋅ With a professional CBR designation under her belt, Allie understands the nuances of the often challenging home buying process. And having purchased multiple local properties herself, Allie also brings personal sensibility, empathy, and care to her clients' buying experiences.
⋅ Allie works hard to keep her buyers plugged into the local market and one step ahead of the game by routinely attending Broker's Open Houses, watching for "pocket listings" & status changes, and keeping close tabs on the ever-evolving MLS.
⋅ Additionally, the invaluable power of Coldwell Banker's Full Service Network option allows Allie to connect buyers with industry leaders in mortgage lending, title services, home warranties, and more, resulting in a comprehensive and successful transaction for every buyer.
CBR (Certified Buyer Representative)
ASP (Accredited Staging Professional)
Previews* Properties Specialist, Coldwell Banker
Business Development Series Grad, Coldwell Banker
Code of Ethics Certified, NAR
Member NAR (National Association of Realtors)
Member IAR (Illinois Association of Realtors)
Member NSBAR (NorthShore/Barrington Association of Realtors)
*Properties with a market value of $750,000 or more.