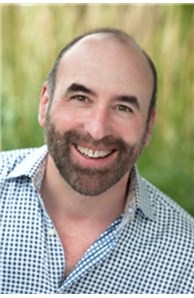 Broker
Email

Jamie.Roth@cbexchange.com

Phone
Office
Connect with Jamie
Awards

International President's Circle
Designations
Juris Doctorate (JD), Luxury Property Specialist (Luxury Specialist), Short Sale and Foreclosure (SFR)
Languages other than English
French, Spanish
More about Jamie Roth
Meet Jamie
For over two decades Jamie Roth has been achieving real estate success for his clients. His business philosophy is focused on building long term beneficial relationships through superior customer service, honest advice, and a commitment to each client's personal real estate goals rather than centered around a single transaction. This client focus has lead to Jamie's consistent ranking as a number one agent in transactions and individual sales locally and a spot in the prestigious top 1% of agents nationwide. Jamie prides himself on being a market expert in several lucrative areas including, but not limited to, Evanston Wilmette, Kenilworth, Winnetka, Highland Park, Lake Forest, Lake Bluff, Deerfield, Northbrook, Glenview, Long Grove, Kildeer, Barrington, Northwest Suburbs, Lake County, Hinsdale, Clarendon Hills, Oak Brook, and Naperville. As a top Realtor, Jamie has been a featured speaker and seminar instructor to other agents on structuring successful transactions and has been highlighted in notable publications like Chicago Magazine's 'Deal Estate'. Jamie has a unique background that makes him an invaluable resource for his clients. With an MBA and JD (law degree) he combines business acumen, market knowledge, and a strategic approach to ensure you have a consummate professional working for you and resulting in maximizing the value of the most important asset in your investment portfolio. Jamie spent much of his real estate background in commercial real estate and participated in the turnaround of a nationally based portfolio of residential assets owned by Sam Zell's Equity Group. Jamie Roth works out of the number one office in Highland Park, Coldwell Banker Residential Brokerage, and looks forward to working with buyers, sellers, developers, and investors on their real estate needs.
Listing and Sales
Jamie understands that his clients are busy professionals and therefore he never wastes your valuable time. When working with you on listing your home, he is direct, brief and to the point. You know what condition the economy is in and what impact that has on the increasing or decreasing value of property. He therefore focuses on walking through the current competition and devising a successful strategy to win the beauty and price contest. Jamie also presents you with a strategic marketing plan customized for your home and your individual market. While a home is a wonderful place to enjoy, grow your family, and be yourself, when it is listed on the market it becomes a product. Therefore, Jamie looks at it as a 'product launch plan'. 'Launching' the home is deciding how best to position the property in the market to incite traffic, offers, and an end goal of the highest possible profit. He is fully committed to your interests and will negotiate aggressively on your behalf keeping you up to date throughout the entire process on the progress of the sale of your home.
Purchasing Your Next Home
Jamie truly is 'at home everywhere' and works with buyers in all of Chicagoland. He believes that every community has its own unique personality and spends all the time that you need to acquaint you with each one you have interest in so that you can feel 'at home' from day one in your new space. Jamie has vast experience working with relocation homes, including personal experience having moved originally to Chicago with his wife who was relocating for her profession. He intimately understands the challenges one faces when looking to relocate and does his utmost to help smooth the process, assuage concerns, and get you the information you need to make good decisions. With children of his own in local schools, Jamie has an excellent handle on the specialties of each local school and he can provide you with all the resources you need to make this important decision. His level of understanding of his clients' needs and the ability to effectively translate those needs results in a strategic purchase which maximizes your investment. While he understands today's buyers are savvy and finding information online, he believes in providing the valuable service of weeding through the homes on the market for you and selecting homes to send you that are a more exact match to your wish list and lifestyle needs. Jamie will not send you a general MLS search with 400 properties that you have to spend time sifting through. Jamie respects your time and wants to make the process of finding a home stream-lined, easy, and successful. He looks forward to working with you to find a home that you feel is both a good investment and a place you love to be.
Community, Family, and Background
Jamie and his wife are raising their 17 year old daughter in the North Shore community, where she attends Highland Park High School. In addition to his MBA and JD, Jamie studied at Tulane University and the University of Nice, France and speaks fluent French. His wife is from El Salvador and therefore their household is also bilingual incorporating Spanish into their daily lives. As a family they raise and breed English Labrador Retrievers and are members of the Labrador Retriever Club. Jamie is also an avid gardener and will tell you, "If it grows in the shade in IL it's on my lot!"
Memberships
Vice Chairman, Grievance and Ethics Committee, North Shore Barrington Board of Realtors.
Former Board Member, Aids Foundation of Chicago.
Past Board Member, Medical Research Institute Council, Michael Reese Hospital.
Member, Labrador Retriever Club, Inc. (National Club).