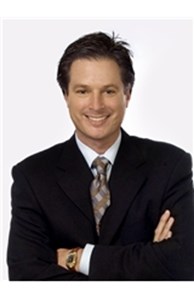 Broker
Email

Karl.Schlehofer@cbexchange.com

Phone
Office
More about Karl Schlehofer
About Karl
Originally from Winter Park, Florida
University of Illinois - Champaign/Urbana Alum
A 45 year resident of The Western Suburbs of Chicago, I currently live in Burr Ridge with my wife, Stacy(25 years with American Airlines) and son Frankie.
15 Years in Real Estate Brokerage
20 Years in Family Business
To this day, I am thankful for the work experience running a successful family business up until 1997 when my company went public. I learned a great deal, in fact I apply much of what I learned to my real estate business now. For most families the purchase or sale of a home is their largest financial transaction. Hiring the wrong agent will cost you money & time. _Karl Schlehofer
Here is a brief summary of what Karl brings in the way of experience - Karl is not just a realtor he's a match maker with a broad network of influential colleagues to help connect his clients with their goals. A skilled problem solver with work ethic and dedication grown out of being successfully self employed for over 25 years. A relationship builder who understands that relationships are the fuel that feeds the success of any business. A savvy marketer who engages the tools and resources available to his trade.
What Karl's Clients Say
Inspired Solutions to your real estate needs.
There are many things one can say about the high quality of service Karl provides to home sellers and buyers, but none would be as credible as remarks from some of his recent clients themselves. So please take a moment to read the following testimonials.
"Thank you for going above and beyond our expectations."- Dr. Tandon, Burr Ridge, IL
"It was a real pleasure to deal with someone in whom we had so much confidence."- Dr. Thapar, Oak Brook, IL
"Karl, thank-you for everything, you did a professional and great job!"- Stephane Waite, Goalie Coach - Chicago Blackhawks
"I've moved 12 times over the past 27 years due to job relocations...and finding a good realtor can be a daunting task. Karl made us feel as though we were his only client, and his professionalism and commitment resulted in selling our condo in less than 30 days. I would recommend Karl to anyone buying or selling in the Chicago area"- Jeff Steiner, Burr Ridge
"When you represented our property we appreciated the continual updates on progress and the follow thru on the various leads. We also appreciated the various options presented, such as renting our property rather than selling. Your helping us negotiate the final sale price was also very helpful."-Ed Chott, Burr Ridge, IL
"Karl, thanks so much for all your help. We know that your efforts were instrumental in getting this property sold. We really appreciate everything that you did. We can now move on! -Ted & Paulette Moulos, Burr Ridge Village Center
"Karl-As Shelley and I just finished celebrating our first Thanksgiving in our new home, we wanted to reach out to you and say "thank you" for all your help and guidance during our housing search earlier this year. In a short period of time, you went from being a complete stranger meeting us for a casual cup of coffee, to become our realtor, and evolved into a trusted friend. -Wayne Luter & Shelley Castelvecchi