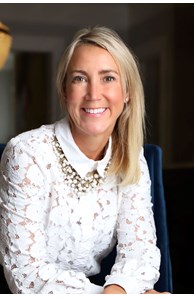 Sales Associate
Email

cari.pajauskas@cbexchange.com

Phone
Office

La Grange

219 W Hillgrove Ave, La Grange, IL 60525-2301
Cari and Patti Sell the Western Suburbs
More about Cari Pajauskas
Cari Pajauskas comes from a family of successful Realtors. Her mother, Laura Murphy, was a top producing agent in the western suburbs for more than 3 decades. Her platinum service legacy is continued today with her two daughters, Cari Pajauskus and Patti Cella. Cari Paujauskus and Patti Cella are a formidable team that focus their real estate practice on LaGrange, LaGrange Park, Western Springs, Indian Head Park and Countryside. They actively engage in and support the growth of the community that raised them—and are now helping to raise their own children.
Before entering the world of real estate, Cari was a marketing executive in Corporate America. A smart, savvy, and highly educated real estate professional, Cari employs marketing best practices with all of her sellers and buyers. Improved marketing tools were a major influence when deciding to move their business recently to Coldwell Banker. "Marketing technology is driving this business, and giving our clients the best in class service means providing access to the best tech tools," shares Cari.
With a confident disposition and "roll up your sleeves" approach, Cari's energy and positive perspective is contagious. She prides herself on closely studying the market, being on-trend, organized and completely transparent - quickly earning her client's trust. Her goal is to make the home buying and selling process seamless and enjoyable – with no drama.
Beyond her busy life selling real estate, Cari believes in giving back to the community and is active with St. Francis Xavier's Catholic Women's Club, Fundraising for Cossitt School and sponsors the Run for District 102 and The LaGrange Little League. Cari is a walking encyclopedia of all local resources from contractors to children's clubs; she is a resource whether you're settling in or just needing a second opinion. Call Cari Pajauskas at (773) 412-5856 or emailing cari.pajauskas@cbexchange.com. Her website is also an exceptional source of information as it is updated every 15 minutes and includes only active listings. Visit www.cariandpatti.com today.