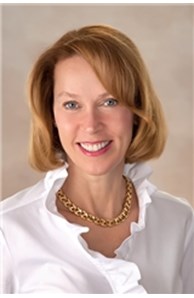 Broker
Email

cathie.powell@cbexchange.com

Phone
Office

Lake Forest

225 E Deerpath Rd Ste 50, Lake Forest, IL 60045-1970
More about Cathie Powell
Cathie Powell
The antithesis of a 'pushy' Realtor, Cathie Powell focuses on the needs of her real estate clients and helps them reach their goals. Her strengths are patience, communication, knowledge, and fostering relationships. Her clients refer her to friends or use her services again because they know that she is always one hundred percent committed to their satisfaction in the process of buying or selling their home. Cathie will tell you, "It's never about the commission. It's about your investment, your happiness, and your home." This business philosophy is the foundation of her success. Cathie is a Lake Forest Coldwell Banker Residential real estate broker serving the following communities: Lake Forest, Lake Bluff, Libertyville, Gurnee, Highland Park, Deerfield, Northbrook, Glenview, and the surrounding North Shore neighborhoods.
Listing Your Home
Cathie has sold her own homes in Lake Forest with Realtors before becoming one herself. She intimately understands what you are looking for in a Realtor because she looked for those same qualities. "It was important to me to hire a Realtor that I felt was putting my family's interests first. I wanted to work with someone who was respectful of my time and schedule and answered the phone when I had questions about the progress of my listing." Cathie assures each client that she will embody these characteristics and be diligent, communicative, and dedicated to their sale every step of the way. She utilizes the tools of the number one brokerage on the North Shore, Coldwell Banker, to market your home aggressively in print, in person, and online. Online marketing in particular is a vital part of selling a home in today's market. Therefore, Cathie assures that your home will appear on over 60 major websites, including but not limited to, Zillow, Realtor.com, Trulia, Yahoo, Chicago Tribune/Homefinder, Coldwell Banker National and Local sites. Your home will also receive a professionally designed website with premier listing service and unique domain name ensuring 'googleability'. Cathie looks forward to sitting down with you and discussing your goals in selling your home. You can be sure that one of the first things she will tell you is, "It's not about me, it's about you. What do you need to net for your home? Let me tell you what I can do to help YOU!"
Buying Your Home
Cathie has both bought and built homes in the Lake Forest area and has been a Lake Forest resident for 25 years. Cathie remembers her own purchasing experiences, "When I looked for a home with a Realtor I would sometimes feel like they weren't listening or they would take me to a home I didn't want to see or that wasn't a fit with my wish list." She assures every buyer that she won't take you to homes that aren't a fit. She will be mindful of your needs and what's important to you. You are in the driver's seat of your search and she is here to help you, guide you, and aid in the process to make it smooth and as stress free as possible. Buying a home really should be fun. She wants you to enjoy the experience and feel excited to find the perfect place for you and your family. Cathie loves to help first-time, experienced, or relocating buyers find the right property. Call, email, or text Cathie anytime to set up a meeting or chat over coffee to discuss what she can do to help you in your search for a new home.
Community and Family
Cathie and her husband have raised their two sons in the Lake Forest area. One is now graduated from Loyola and the other is attending Lake Forest High School. Cathie loves supporting his football and lacrosse teams and cheering at every game, Go Scouts! She is actively involved in the community as a committeewoman for her local precinct, and secretary for her local political group. In her free time Cathie loves to work out at Lake Forest Health and Fitness, hike outside when it's not February, go out to eat with her family, and spend time with her loved ones.
Education and Designations
University of Iowa Graduate, BA
Coldwell Banker University Graduate
Member National Association of Realtors
Member Illinois Association of Realtors
Member NSBAR and MLS