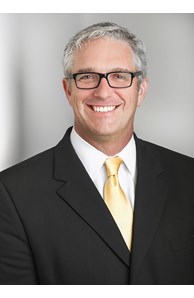 Broker
Email
Phone

Market Orland Park Office

14225 S 95th Ave Ste 451, Orland Park, IL 60462-2266
Your "Voice" in Real Estate
More about Andy Horn
Andy's philosophy is simple, education is paramount to the success of any real estate business. It is my goal to assist agents in building a profitable and sustainable real estate business by providing consistent and valuable personal communication to their customers, current and past clients and referring partners to where they are compelled to refer additional business.
My purpose with the Frankfort office is to inspire agents by my leadership, guidance and accountability, thereby promoting a culture of collaboration and unity in the pursuit of raising the bar of professionalism.
It is my greatest thrill when an agent finds success from the coaching I have provided.
Coldwell Banker Realty helps agents live exceptional lives through our Core 4 Values:
Production Power: We help agents sell more homes, make more money and work more efficiently.
Coaching to Confidence: We enable agents to expand their sales and business development skills through effective education, coaching and support.
Culture of Awesomeness: We provide a diverse environment that is collaborative, supportive and fun.
Wealth Builder: We offer financial strategies that agents can use to grow and protect their personal wealth, now and into the future. We believe your best years are ahead of you.
Andy has over 20 years of experience as a real estate professional and has been involved in many facets of the industry including commercial and residential real estate sales, leasing, management, auction, training and financing. He has been integral in structuring hundreds of transactions for his clients over the years. His success in the industry is attributable to developing and maintaining relationships with past clients and strategic industry partners. By taking an interview and consultative approach to his business, it allows him to get a deeper understanding of his clientele; and referring partnership; goals and objectives, which creates trust; this trust with his clients and real estate agents has allowed for a stream of referrals over the years.
Andy was Honorably Discharged from the US Navy as an Operations Specialist Second Class and Search and Rescue Swimmer during Operation Desert Storm and Desert Watch. This experience has allowed him to live on both east and west coasts of the United States and travel around the world, visiting 10 different countries. He also believes in giving back to the community; this belief took hold as a young man while being involved as a Boy Scout with Troop 63 of River Forest, IL. This involvement helped him achieve the rank of Eagle Scout and since then he has found a way to stay involved with or donate to many other community and charitable causes.