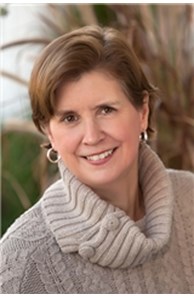 Broker
Email

Blanche.Romey@cbexchange.com

Phone
Office

Winnetka

568 Lincoln Ave, Winnetka, IL 60093-2353
Connect with Blanche
Awards

International Diamond Society
Designations
Luxury Property Specialist (Luxury Specialist)
More about Blanche Romey
Blanche Romey, Realtor
Blanche Egan Romey is deeply rooted in the North Shore community. She grew up here in a family of 12 children and has raised her own family of 4 children here as well. She is an ideal resource for any buyer looking to relocate to the North Shore of Chicago. Blanche firmly believes in optimizing your home's value and will work with you in a number of ways in order to accomplish this goal. She has an excellent record of sales with Coldwell Banker and as the owner of her own real estate firm Bradbury Romey Egan & Partners (until 2009). Blanche brings to her clients over three decades of experience in real estate (she started at 12 ;) ..no actually 25) and practices actively in the following communities: Winnetka, Wilmette, Kenilworth, Glenview (the New Trier District), Glencoe, and Evanston.
Working with Buyers both local and relocation
Blanche has lived in a number of different neighborhoods on the North Shore and rehabbed several homes. This knowledge of the neighborhoods, experience in customizing and personalizing homes, and her many years of actively practicing in these markets combine to give her buyers the best possible value proposition. Blanche listens to you, first and foremost. She doesn't want to talk at you or tell you how it is. She intakes information from you and sifts through it with her own experience. She then helps you narrow the field of inventory and come up with a formula, of sorts, for your search that will be successful. She has thorough knowledge of the current inventory at all times and even properties not on the market that have sold in the past. Blanche can pull on her experience and tell you what values are in a certain area and why. She can be your "short cut" to figuring out this area both in terms of the market and in terms of the aspects of living here like the school systems. She doesn't pretend to have all the answers but she is a good guidepost and facilitator.
Working with Sellers, Developers, and Banks
Blanche has a unique background of working with many types of sellers. She has been a Realtor of referral for some of Chicago's largest trust departments of Banks including: Northern Trust, Harris, and Bank of America. She is so well suited to working with both individuals and corporations because of her analytical approach and head for numbers. In addition to this more pragmatic approach she has the ability to see the best features in the home and visualize potential. This ability is invaluable to potential buyers and allows her to show your home with skill and style. While Blanche markets your home on every major home search site and in the local and national in print publications she stresses to her clients you only need one buyer. Therefore it is crucial to look at the facts of the home and what aspects will draw in that one buyer that is going to pay the most for your home.
Experience and Press
Blanche has been honored to have both herself and her properties featured in a number of publications including Chicago Magazine and Crain's Chicago Business. The Chicago Magazine feature centered on her own home which she had rehabbed extensively and sold to a relocating executive with Sears. Blanche has been called on by reporters to give her insight on the current conditions of the market and to give potential forecasts. She is an established Realtor here on the North Shore and is able to give anyone a current, past, and future market snapshot.