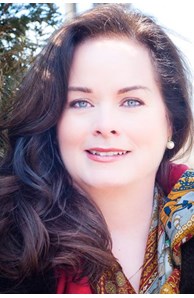 Broker
Email

catherine.oconnell@cbexchange.com

Phone
Office

Winnetka

568 Lincoln Ave, Winnetka, IL 60093-2353
More about Catherine O'Connell
How Catherine Serves Her Clients:
Catherine O'Connell has a team of graphic artists to create marketing materials for your home that will appeal to prospective home buyers. Catherine keeps her name and her listings on top of mind with her comprehensive public relations and communications campaigns. Catherine's strategic social media program includes posting up-to-date real estate trends to making important connections. Catherine strategically utilizes this significant platform to provide the information you need as well as bring more buyers to your property. Catherine is dedicated to gaining the exposure you need for your exceptional home. Her program offers a number of customized resources designed to showcase your property. 88% of buyers begin their home search online. Catherine's comprehensive online marketing plan showcases each of her properties. This includes distribution with top websites including Realtor.com, Zillow, Trulia and ColdwellBankerOnline.com.
Catherine's Areas of Expertise:

Contract Negotiation
Lakefront Properties
Relocation
First Time Home Buyers
First Time Home Sellers
Land Acquisitions
Condo/Co-op
Second Homes
New Construction
Rentals - Executive/Long or Short Term
Education and Training

Member of MRED MLS
National & Illinois Association of REALTORS®
North Shore - Barrington Association of REALTORS®
University of Illinois at Chicago
Old St. Pat's Chicago
Saints Faith Hope and Charity
Charity work with Dreams for Kids, Catholic Charities, Misericordia and Concern Worldwide
Personal Background
Singer Catherine O'Connell grew up in Chicago and in love with Chicago. Her affection for performing was nurtured by her parents, James and Mary, who shared with her their passions for music and theater. Her father, a talented amateur singer, gave her this early advice: "Tell the story and sing the song with a tear in your voice. Her mother, an accomplished actress, offered this: "Enunciate or no one will understand you." Catherine, who was the St. Patrick Day Parade Queen in 1976, later developed her distinctive style and dramatic stage presence by performing in dozens of pubs, saloons and cabarets in Chicago, New York and the Caribbean. Leaving the club scene to raise three boys, she switched direction in her career to focus on more intimate spaces in the city and suburbs, where the emotional impact of her singing has gathered her a large and devoted following. Bill Fraher, director of music at Old St. Patrick's Church, calls her "the best communicator" he has ever worked with and one friend said "I never thought I could live through my mother's funeral and you made me sing." The Chicago Tribune's and WGN's Rick Kogan says, "Catherine is an original, as gifted a singer and as sensitive a performer as I have ever heard and seen. She might easily have become a star in the New York scene but, God love her, she's tied to our town." March 2002 Catherine released her CD entitled 'I Arise Today' and December 2003 released 'Songs From My Father' available at Irish shops around the city and catherineoconnell.com. From saloons to Symphony Center, chapels to cathedrals, funeral homes to festival halls, Catherine has touched the hearts and lifted the spirits of thousands of Chicagoans. She is currently working on a Christmas CD.