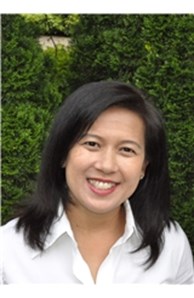 Broker
Email

Jiji.Caponi@cbexchange.com

Phone
Team
Office

Winnetka

568 Lincoln Ave, Winnetka, IL 60093-2353
Passion for True Customer Service & Proven Track Record of Successful Outcomes
Connect with Jiji (Jean)
Awards

International Sterling Society
More about Jiji (Jean) Caponi
AREAS OF EXPERTISE
Jiji Caponi is a top Coldwell Banker Residential Brokerage realtor and is a member of the Caponi & Karabas Team. She has been involved in sales and management in residential and commercial real estate, telecommunications and healthcare for over 25 years. Working out of the Winnetka Coldwell Banker office, she currently serves clients throughout the entire North Shore. As an active volunteer in the North Shore for the past 12 years, she is an invaluable resource on the school systems, neighborhoods and community amenities and can assist you in finding your ideal home or selling your current home. She is dedicated to providing clients with up-to-date real estate market information they need in order to make well informed decisions and is passionate about providing a positive experience for her clients throughout the entire buying and selling process. She has earned a reputation built around her home and market knowledge, diligence and work ethic. As a result, her business has steadily grown through referrals. The Caponi & Karabas Team has successfully closed over 30 transactions in the last two years. Referrals are available upon request.
PERSONAL BACKGROUND & COMMUNITY SERVICE
Jiji lived in Chicago's Printer's Row prior to moving to the North Shore where she has been a resident since 2002. She currently lives in Winnetka with her husband and their two sons.
She and her husband are active volunteers in several school and community organizations. Jiji served as Co-President of the Winnetka Public Schools Foundation. She has also been involved in the Greeley School PTO and Winnetka Public School Nursery Board of Directors. Her husband serves as a board member of the Kenilworth Winnetka Baseball Association (KWBA). Her personal knowledge and experience with the Winnetka schools, park district and other community organizations has proven to be invaluable to her clients.
CAPONI & KARABAS TEAM ADVANTAGE
Our strong alliance offers our clients the following team advantages:
SERVICE
• Unparalleled service to all buyers and sellers
• Unmatched enthusiasm, professionalism, knowledge and commitment
• Client Care Specialists – 24/7 communication and availability
KNOWLEDGE
• Over 25 years of combined real estate experience
• North Shore/Winnetka residents – Neighborhood, School, and Community experts
• Expert market positioning, pricing and negotiation
MARKETING
• Unrivaled networking channels – local and national
• Accompanied showings – key to share local neighborhood knowledge
• Robust advertising and marketing strategies to reach target demographics

EDUCATION & PROFESSIONAL ASSOCIATIONS
B.S. Business Marketing Indiana University
North Shore Barrington Association of Realtors (NSBAR)
National Association of Realtors (NAR)
Illinois Association of Realtors (IAR)
Relocation Certified