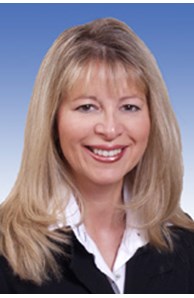 Broker
Email

Marina.Britva@cbexchange.com

Phone
Office

Winnetka

568 Lincoln Ave, Winnetka, IL 60093-2353
Connect with Marina
Awards

International Sterling Society
More about Marina Britva
Marina Britva and Archway Custom Homes Inc
Marina Britva has built a niche for herself in the new contstruction, development, rehab and renovation, luxury real estate market on the North Shore. As a practicing Realtor for Coldwell Banker she stays constantly up to date on the markets of Winnetka, Wilmette, Glencoe, and Glenview so that she may better serve her buyers and developers. She and her husband run the successful Archway Custom Homes Inc, which specializes in building luxury estates in Winnetka and the surround areas. For examples of these beautiful homes see Marina's recent sales. Marina is also skilled at helping buyers find properties at lower price points and transform them into dream luxury homes that fit your individual needs. She has a trusted group of architects, builders, and craftsmen that she works with and has the ability to advise you on whether or not the property will make a good investment and what type of costs you would be looking at to complete the rehab work.
Helping You Rehab and Renovate
Rehab and renovation can be a daunting process whether it is your first time or you are an experienced rehabber. Marina has the skill, patience, and tools to be able to get you from point A of purchasing or identifying the property to your end goal. She can negotiate your deal, advise you on the plans for the rehab/renovation, help you find the contacts you need to complete the work, and assist you in further sales should you choose to flip the home or maintain it as a primary residence. Her goal is to make this process stress free and remain your main point of contact always available to assuage your concerns and tackle any task.
New Construction Homes and Development
Marina sets to work to find you the most desirable land available that will be the jumping off point for your project. She can work with the architect to maximize space and stay on trend with what the current luxury buyer is looking for so that your home stands out above the rest. Marina can also coordinate with the bank representative to help you develop an actionable budget and track the progress with the title company via sworn statements. Marina and her husband have done many new construction projects both spec and custom through their company Archway Custom Homes Inc. They have developed a reputation of excellence in the properties they choose to develop, the final result of their project: Luxury to the max homes, and for their extreme committment to customer service always remembering that you and your satisfaction comes first.

Design Consultation
The final step of any new construction or rehab is choosing finishes, paint colors, and those final details that can often times put the project on hold or derail the budget. Marina is adept at helping you find top of the line fixtures that will finish off your home to perfection but maintain your bottom line for your budget. She is happy to advise on colors and what will aesthetically look the most luxurious and expensive and will coincide with what buyers in the market are looking for in a new construction or rehabbed home. Through her trades contacts she also ensures to get you the best possible prices and often at considerable discounts that often are only available to contractors and professionals in this business.