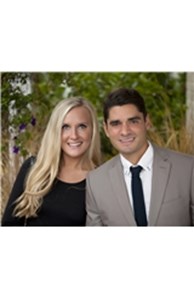 Email

Justin.Tesar@cbexchange.com

Phone
Office

Winnetka

568 Lincoln Ave, Winnetka, IL 60093-2353
The best investment you make is the one you call home.
More about the Team
The Tesar Group
Aly and Justin Tesar have real estate in their blood! Both come from families in the business with Coldwell Banker which might explain why they love real estate so much! Justin and Aly were born and raised on the North Shore and met as lifeguards at Gillson Beach in Wilmette. Between the two of them, they have lived in Winnetka, Wilmette, Glencoe, Northfield and Glenview. This young and energetic couple combines their knowledge and passion for North Shore real estate to give you the expertise of the Tesar Group.
Justin Grew up in Winnetka and had the unique experience of watching his parents build and sell homes during his childhood. These childhood memories are what make him so passionate about real estate now. Before starting his real estate career Justin worked at the Chicago Board of trade for over 5 years. His financial background and high stress training allow him to handle any real estate transaction with ease.
Aly grew up in Wilmette and started going to open houses with her mom for fun as a child. No wonder she followed in her mother's footsteps and made real estate her career. Aly is a workaholic that loves every minute of her job! She prides herself on being a good listener and truly caring about each of her clients' needs.
Education and Training
Justin started his education in Winnetka at Greeley Elementary School followed by Middle School at Washburne. Justin graduated from New Trier Township and made the short trip to the city of Chicago to attend DePaul University.
Aly attended elementary school at Harper in Wilmette, middle school at Highcrest and Wilmette Junior High. Aly is also a New Trier graduate and following high school got her degree from Kendall College in Chicago.
Communities We Serve
We proudly serve the following communities: Winnetka, Wilmette, Kenilworth, Glenview, Glencoe, Evanston, Chicago, Deerfield, Highland Park, Northbrook, Lake Forest, Highwood, Lake Bluff, Wheeling, Prospect Heights, Arlington Heights, Park Ridge, Wheeling, Niles and Bannockburn.