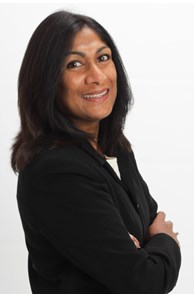 Sales Associate
Email

Subashini.Kulatunga@cbexchange.com

Phone
Office

Highland

2166 45th St, Highland, IN 46322-3742
Connect with Subashini
Languages other than English
Singhalese
More about Subashini Kulatunga
More about Subashini
Subashini Kulatunga grew up in the beautiful country of Sri Lanka and migrated to United States in 1999. Earning two bachelor degrees, one in economics from University of Peradeniya in Sri Lanka and the other in accounting with distinction from Purdue University, West Lafayette, IN has given her a great background for understanding the intricacies of the real estate market and the necessary financing to help consumers realize their dream of home ownership.
Hard work and dealing with time deadlines is nothing new for Subashini. As a supply chain manager for an international garment manufacturer, analyzing the project and providing the consistency it needed to reach a successful finish was an absolute must. Those skills have transferred to the strong work ethic she exemplifies in her real estate business.
In West Lafayette, Subashini became very involved with the Community & Family Resource Center, a not-for-profit organization providing necessary services for families in need. This has given her a very personal look at the desire each individual has for a place to call "home". That's why it's of utmost importance to her to devote the time necessary to really target each client's needs and desires, whether buying or selling a home. Working together as a team, she can help them reach their goals.
Subashini lives in Munster with her husband Athula and their 10-year-old little boy Naath, the "light of their life!!"
If you're looking for a competent, hardworking, ethical agent, Subashini ("Sue") offers the skills and will devote the time you need to make your dream a reality.