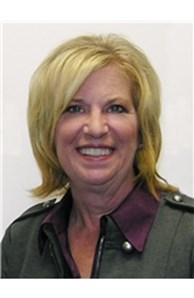 Broker
Email

Candi.Stegenga@cbexchange.com

Phone
Office
More about Candi Stegenga
Business Philosophy
Customer Service is the most important quality I can bring to you.
My Mission Statement is to "Do More Better, and Do Better More"!
It is my belief that whatever I can do to make the Real Estate process easier and more fun for you than that is what I will do!
Illinois and Indiana Realtor
All South Suburbs including:South Holland, Thornton, Lansing, Calumet City, Dolton, Riverdale, Lynwood, Glenwood, Homewood; All of NW Indiana including Highland, Hammond; Schereville; Valporaiso; Cedar Lake; St. John; Dyer; Lowell; Crown Point
Area's of Expertise

I am a Licensed Realtor in Illinois and Indiana
I have Lived in the South Suburbs for 40 years
I owned a Successful Business in the South Suburbs
I servied on the South Holland Business Association
My Mission is to "Do Better More and Do More Better!"
I Dedicate 100% to doing the Right things for you in the Right place at the Right time!
FREE Market Analysis to price your home Right!
I will personally help you Stage your home to Sell your home!
Serving You!

I network to connect Buyers and Sellers of Real Estate to achieve personal goals
I am committed to providing you with Exceptional Service, Consistent Followup, Availability and Coaching throughout the entire buying and selling process
My personal goals are Honesty; Integrity; Professionalism and Sincerity