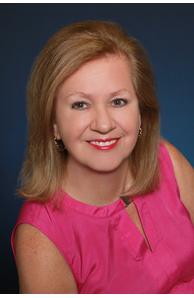 Branch Manager
Email

cheery.malone@cbws.com

Phone
Office
Connect with Cheery
Designations
Certified Negotiating Specialist (CNS), Certified Residential Specialist® (CRS), Graduate Realtor Institute (GRI), Green Designation (Green), Short Sale and Foreclosure (SFR), Smart Home Certified
Languages other than English
French, Farsi, Vietnamese, Spanish
More about Cheery Malone
At Coldwell Banker West Shell, our number one priority is to Help Agents Live Exceptional Lives. We demonstrate this by using our Core 4 Values. These values are the basis of everything that we offer. The Core 4 is made up of business-building tools, income enhancing opportunities, real learning educational opportunities offered on the corporate and that branch levels, along with our wonderful Culture of Awesomeness.
At Coldwell Banker West Shell, we focus on the things that drive agent success:
Production Power- we help agents sell more homes, make more money and work more efficiently.
Coaching to Confidence-we enable agents to expand their sales and business development skills through effective education, coaching and support
Culture of Awesomeness- We provide a diverse environment that is collaborative, supportive and fun. We are a company that inspires pride.
Wealth Builder- we offer real financial strategies that agents can use to grow and protect their personal wealth, now and into the future. We believe your best years are ahead of you.

To learn more about becoming an independent sales associate,
visit JoinCB.com today!
Why affiliate with Coldwell Banker West Shell?
Education
New independent sales associate business development and continuing education
Certified business development session
Weekly in-office workshops and script practice
C:BOLT - Coldwell Banker OnLine Tutorial available 24/7 from anywhere!
Innovation
Comprehensive web presence, including:
coldwellbankerhomes.com
coldwellbanker.com
REALTOR.com
Trulia.com
Extensive search engine marketing
HomeBase InTouch

CRM


Support
In-house affiliates:
NRT Insurance Agency
Marketing services, including:
National and local advertising campaigns
Previewsreg; International - luxury home marketing

Located in the heart of Northern Kentucky the Business Philosophy is simple.....Strive to deliver a positive experience to every customer. This is accomplished through the collaborative efforts of the exceptional team members, who are dedicated to the success of your housing transaction.
We've been receiving high marks for over 50+ years from our home buying and selling clients in Kentucky, Ohio and Indiana.
Homebuyers and sellers continue to rely on professionals to assist them with all aspects of a real estate transaction - before, during and after the sale. It is important to provide all of our clients with a full-service real estate experience.
I serve as a trusted advisor and assist our clients in making informed decisions when purchasing or selling a home.
It is our tradition to provide "Truly Remarkable Service". It is our plan to continue this tradition. The Exceptional associates with the Crestview Hills office look forward to serving you.Personal Background


Most of my childhood and early adult life was spent in Indiana. I have also lived in Texas, Ohio, and spent summers in New York and Washington DC.
I moved to Northern Kentucky in 1989.
I am a dedicated full time non-competing Sales Manager for the Crestview Hills office of CBWS.
I enjoy traveling with my best friend and husband Barry
Love to read and enjoy old movies.
I also enjoy anything about the paranormal and psychic phenomenon.
Education and Development


COLDWELL BANKER - WINNER OF THE PRESTIGOUS BETTER BUSINESS BUREAU "TORCH AWARD" FOR MARKETPLACE ETHICS.
REALTOR OF THE YEAR - NORTHERN KENTUCKY ASSOCIATION OF REALTORS - 2002 and 2007
ROBERT J ENOS DEDICATED SERVICE AWARD - NORTHERN KENTUCKY ASSOCIATION OF REALTORS - 2001
CERTIFIED RESIDENTIAL SPECIALIST OF THE YEAR - KENTUCKY - 2003
Education is an important part of my career. I have always strived to stay up to date with the many changes that affect our Industry every day. It is my duty and the obligation of the Manager to keep the Independent Sales Associates informed and aware of the regulations and laws that affect their business.
I consistently attend education programs to improve my skills as a Manager and Business Coach.
I currently hold the following Designations/Certifications:
Certified Business Coach - "Assisting agents in achieving their personal business goals"
CRS - Certified Residential Specialist
GRI - Graduate Realtor Institute
ABR - Accredited Buyers Representative
CNS - Certified Negotiation Specialist

Certified in Relocation - Cartus, Prudential, Sirva, and other Relocation Companies

Awards And Designations


National Association of Realtors
Northern Kentucky Association of Realtors - "Past President"
Northern Kentucky Multiple Listings Service - "Past President"
Kentucky Association Realtors
Kentucky Real Estate Education Foundation - "Past President"
Home Builders Association
Northern Kentucky Chamber of Commerce
CRS Council - Regional Vice President
Cincinnati Association of Realtors
Cincinnati Multiple Listings Service
Better Business Bureau
Areas of Expertise


Coldwell Banker West Shell has long been the real estate company of choice for buyers and sellers alike. Now more than ever before, Independent Sales Associates experienced and new prefer Coldwell Banker over other agencies.
My 30 + years Management experience in recruiting, educating and developing has assisted me in growing the Crestview Hills office into one of the finest in Northern Kentucky.
The Crestview Hills Sales Team has affiliation with veteran agents with 40+ years experience to our most recent addition with 2 weeks experience.

My company's foundation and its future are built on customer service. In fact, Our Vision Statement is "the preferred gateway for exceptional real estate experiences." That's who we are.
Put the experience and knowledge of the Crestview Hill's team to work for you!
Community Involvement


"We will do well by doing good."

Coldwell Banker West Shell is a leader when it comes to supporting the communities in which we work and live. Through the Coldwell Banker West Shell Foundation, we contribute tens of thousands of dollars and hundreds of man-hours to many dedicated charities, including Habitat for Humanity, Susan G. Komen for the Cure, ProKids and the Fine Arts Fund.
I proudly support

Habitat for Humanity - Volunteer and active supporter
Kenton County School District - Volunteer and active supporter
Childrens Home of Northern Kentucky - Volunteer and active supporter
Fine Arts
Special Olympics
American Cancer Society
Juvenile Diabetes
Vision


The preferred gateway for exceptional real estate experiences.

Our Mission
We are a family of companies dedicated to creating exceptional real estate experiences for our customers and communities through the passionate delivery of Truly Remarkable Service.
The Crestview Hills Office has a heritage of excellent service.
The extraordinary team of Professionals within this office make Real Estate "real easy" for sellers and homebuyers.
To learn more about affiliating as an independent sales associate with the Crestview Hills team
visit JoinCB.com today.
Services Available


Coldwell Banker West Shell delivers a true one-stop-shopping opportunity for home buyers and sellers. These services include the professional coordination of the home search, property marketing, negotiation of purchase or sale and details of closing.
SERVICES WE PROVIDE
For exceptional properties, we offer the unique resources of our Previews division.
We provide same day pre approval and home financing through Coldwell banker Home Loans.
We offer title insurance and a stress free closing through our closing partners at Residential Title.
The convenience of home and personal insurance products from Coldwell Banker Insurance.
We offer an extra measure of security for sellers and home buyers with our home warranty plan with Coldwell Banker Home Protection Plan.
Our clients receive assistance locally, across the Country or Internationally with Coldwell Bankers Global Relocation Division.
All of our clients enjoy lifetime privileges through the Coldwell Banker Conceirge service.
Some people think just any real estate company will do......others EXPECT MORE
EXPECT MORE WITH COLDWELL BANKER WEST SHELL
Technology

http://www.facebook.com/home.php?#/profile.php?id=1159984408
http://www.linkedin.com/pub/dir/cheery/malone
http://crestviewhillscoldwellbanker.blogspot.com/
Testimonials


"Thank you so much Cheery for helping me achieve my true potential, your coaching helped me to believe in myself and know that whatever I want to achieve I can."
"Cheery Malone has been a source of inspiration and support to me in a variety of ways. She is a strong role model for professionalism and ethical decision making."
"Cheery has developed a professional and energetic team of Realtors with a very competent and capable administrative staff that works hard to make our jobs easier."
"The office works as a team, always willing to assist me, as a new agent with any questions. Cheery is always available, providing ongoing encouragement and guidance."
"When other Real Estate managers asked me how I came to my decision to join Coldwell Banker West Shell, the only thing that echoes in my mind and my heart is "The People".
When I walked into this office, It just felt right... This office is the best."

Language Capabilities


The Crestview Hills office is proud to assist clients Nationally and Internationally.
Our diverse base of Real Estate professionals speak several languages.
CBWS.com, our award winning web site has the ability to search for a professional based on language needs.
Real Estate professionals in the Northern Kentucky Office can assist with the following languages:
"Farsi", "French", "Japanese", "Spanish" and "Vietnamese".
Do not hesistate to call me if you have any questions or need assistance.