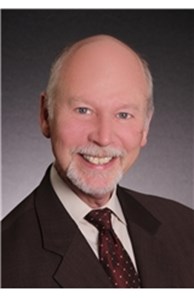 Broker Associate
Email

James.Burnham@NEMoves.com

Phone
Office

Beverly

50 Dodge St Ste 105, Beverly, MA 01915-1786
Designations
Certified Real Estate Brokerage Manager (CRB), Certified Residential Specialist (CRS), Graduate Realtor Institute (GRI), Senior Real Estate Specialist (SRES)
More about Jay Burnham
Business Experience

1975 to 1982 - Commercial Fisherman
1982 to 1990 - Top Producing Real Estate Agent
1990 to 1994 - Real Estate Manager, two offices
1994 to Present - Top Producing Real Estate Agent
What computers he uses: Apple MacBook Pro, HP Pavillion dv4000, Apple iPad, iPhone 6
Best Business Decision: Earning real estate designations and returning to sales after managing for 4 years
Worst Business Decision: Not starting sooner
Previous Career: Commercial fisherman
Newspapers and magazines he reads: The Boston Globe, North Shore Living, The Salem News, Banker & Tradesman, Time Magazine, The Daily Beast, The Hamilton-Wenham Patch
What drives him: Loving what he does - helping people achieve the American Dream
Business Style: Systems, Processes and Results-oriented. Web based real estate marketing and solutions
Recent book: The Power of Noticing, by Max Bazerman
Recent Movie: Unbroken
Automobile: Acura RDX
Most admired figures: Winston Churchill, Dwight Eisenhower (who he met at his home in Gettysburg), Greg Mortenson, Gordon Sato
Favorite non-work activity: fly fishing, camping, canoeing, traveling, barbecuing, reading, spending time with friends and family, messing about with his dogs
Favorite vacation spots: New Hampshire, Maine, Europe, islands
Most important priority: His wife...Linda
Professional Achievement

Past President, Multiple Listing Service (MLS)
Past President, North Shore Association of REALTORS
North Shore REALTOR of the Year
Coldwell Banker International President's Elite
PREVIEWS International Property Specialist
The Exemplar Society
Education & Certification

CRB - Certified Real Estate Brokerage Manager
CRS - Certified Residential Specialist
GRI - Graduate, REALTOR Institute
RECS - Real Estate CyberSpace Specialist
SRES - Seniors Real Estate Specialist
CBCC - Coldwell Banker Commercial Certified
North Shore Realtor of the Year

NOTABLE ACHIEVEMENT AWARD: North Shore Realtor of the Year
The REALTOR® of the Year (ROTY) Award is a 40-year tradition honoring one special individual from the North Shore Association of REALTORS® who exemplifies what it means to be a REALTOR®. A committee selects one outstanding REALTOR® in the association who, in the judgment of his/her peers, has made the most significant contribution to the real estate profession and to the community during the year. The individuals selected have been active in their local associations and communities -- contributing freely of themselves and their talents. They are committed to excellence in their profession and serve in their clubs, churches and communities.These dedicated individuals are recognized as the best in their field. The REALTOR® of the Year award is proof positive of the high esteem in which they are held by their peers.
"Jay Burnham exemplifies the high ethical and professional standards this award is meant to inspire within the real estate industry." ...Stella Goulding, Executive VP, North Shore Association of Realtors
Sales Associate of the Year

NOTABLE ACHIEVEMENT AWARD: Sales Associate of the Year

DeWolfe New England
(now Coldwell Banker Residential Brokerage)
"Jay has combined high sales and listing achievement with the completion of complex transactions,
continued education in the profession, support of all company services,
and being a visible asset to our company and its mission." ...Richard B. DeWolfe
Education and Training

Full Time Licensed Real Estate Broker since 1982
Management of two North Shore Real Estate offices, 1990-1994
Past President, North Shore Multiple Listing Service (MLS)
Past President, North Shore Association of REALTORS®
Past Director, Massachusetts Association of REALTORS®
Former Chairman, N.S. Association of REALTORS® Professional Standards Committee
Coldwell Banker Residential Brokerage, Premier Associate
Certified PREVIEWS® International Property Specialist (1st on the North Shore)
Honored as the REALTOR® of the Year by the North Shore Association of REALTORS®
Awarded Associate of the Year by The DeWolfe Company (now Coldwell Banker)
Advanced National Designations Earned: · CRB – Certified Real Estate Brokerage Manager CRS – Certified Residential Specialist GRI – Graduate, REALTOR Institute SRES – Seniors Real Estate Specialist
The above designations are held collectively by less than 1% of all REALTORS® in the world
Past Member, Town of Hamilton Planning Board
Past Treasurer, Town of Hamilton Housing Authority
Member, Hamilton Historical Society
Charter Member, Citizens For Fiscal Responsibility, Hamilton & Wenham, MA
Sales History: More than 500 families assisted in the sale of more than $200+ million of residential real estate.
Testimonials available upon request
Personal Background

Jay has resided on the Boston North Shore area since 1975. Before that he lived in Vermont where he attended Vermont Technical College and majored in Architectural Engineering. He lives in Hamilton with his wife Linda and their two Welsh terriers - Ozzie and Harriet. Specializing in the North Shore area has enabled Jay to assist his clients with all their local real estate needs and he remains current with the legal, financial and market conditions in the area. His belief in being a well-informed and educated professional is reflected in the numerous positions he has held within the REALTOR community and the designations he has earned. In addition to earning the GRI (Graduate, REALTOR Institute) designation, Jay has received the CRS (Certified Residential Specialist) designation, the CRB (Certified Real Estate Brokerage Manager) designation, the RECS (Real Estate Cyberspace Specialist) designation and the SRES(Seniors Real Estate Specialist) designation which are collectively held by less that 1% of all Realtors in the world. He is also the first Coldwell Banker agent on the North Shore to be certified as a PREVIEWS International® Property Specialist.
Jay opened and managed the Beverly office of The DeWolfe Company (now Coldwell Banker) in 1990 and a second office in Marblehead in 1993. He was elected President of the Multiple Listing Service in 1992 and President of the North Shore Association of REALTORS in 1994. He was named the North Shore REALTOR of the Year and DeWolfe's Associate of the Year in 1995. In both 1997 and 1998, Jay won the Community Newspapers' Reader's Choice Award as the #1 Choice for Real Estate Agent on the North Shore and he was was honored as one of the Leaders Making A Difference by Banker & Tradesman in 1997 and again in 1999. He is a Coldwell Banker Premier Associate and a member of the Exemplar Society.
Jay's personal interests include: Fly fishing, camping, barbecuing & cooking, traveling, and canoeing.
Communities I Serve
Andover, Beverly, Boxford, Danvers, Essex, Georgetown, Gloucester, Hamilton, Ipswich, Manchester-by-the-Sea, Marblehead, Middleton, Newbury, Newburyport, No. Andover, Peabody, Rockport, Rowley,Salem, Swampscott, Topsfield and Wenham.
Community Involvement

National Trust For Historic Preservation
Served on the Hamilton Planning Board & the Hamilton Housing Authority
Hamilton Historical Society
Hamilton-Wenham Rotary
Founding Member, Coldwell Banker Cares
Less than 1% of all Realtors in the world have the experience, knowledge and education (and have achieved the level of success) that Jay Burnham has. He has served as President of the North Shore Association of Realtors and has been honored as the Realtor of the Year by his peers and Associate of the Year by his company. There IS a difference in agents. Call him direct at: (978) 233-2828 or visit: NORTHSHOREREALESTATE.COM