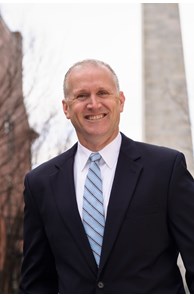 Broker Associate
Awards

International President's Circle
Designations
Certified Rental Agent (CRA), Luxury Property Specialist (Luxury Specialist)
More about Chris Remmes
About

As a longtime resident of Boston, Chris Remmes is recognized as one of the leading residential brokers in the Boston market. Chris brings a professional approach as well as a service-oriented philosophy to his real estate practice. He has built an excellent reputation and developed a loyal customer following of past clients and referrals by serving them well.
Chris joined Coldwell Banker Residential Brokerage after ten years in the real estate industry to provide his clients with the latest and most comprehensive marketing and cutting edge technology available today. As a graduate of Massachusetts Maritime Academy, Chris previously worked as a Deck Officer for Exxon where he sailed around the world and satisfied his passion for travel and adventure. At Exxon, his intuition and skills with technology established him as a leader. He was selected for special assignments, which developed technology solutions for the maritime industry.
However, his love of Boston brought him back to his hometown. His career in real estate started in 1998 in the mortgage lending business. During this time, he obtained his MBA from Boston University. His knowledge of the real estate market and mortgage experience gives him a wide breadth of knowledge, which has helped him establish himself as a top broker in the Boston market. Chris works out of the Coldwell Banker Residential Brokerage office in Charlestown; he is knowledgeable in all the downtown neighborhoods of Boston.
Testimonials

"Chris has been awesome as both a buyer's agent and a seller's agent for us since 2009. For example, when our son was beginning college and relocating to Boston, Chris was instrumental in helping us acquire a reasonably priced condo in a safe neighborhood convenient to campus. Our goal was to try to break even over the 4-6 years that we expected to own the condo instead of paying exorbitant rent or dorm charges during that time. When our son decided to relocate to Austin, Chris listed the condo for sale and it was under contract in about a week for the full asking price and a waiver of the inspection contingency and the mortgage contingency.  
Needless to say, Chris exceeded our expectations and the condo investment exceeded our financial goals. Secondly, we regularly visited our son in Boston and loved spending time there so we asked Chris to help us find a single family brownstone to acquire. In 2011, we purchased a wonderful property located in close proximity to our condo and have enjoyed using it for vacations to Boston ever since! We recently sold it after our son's relocation to Boston. Again, Chris was instrumental in finding the right buyer for this single family brownstone and, as an investment, it exceeded our financial expectations as well.  
We highly recommend Chris Remmes whether you are interested in buying or selling a property in Boston."
- Tim and Natalie H., December 2015
"It was a great pleasure working with you. Without your insightful knowledge about the specific Fenway market this transaction would not have happened."
- Monika N., October 2015
"Chris is just a dream agent. I just sold and bought another condo and I couldn't believe all the things he did for me. Endless effort on his part and all I had to do was clean up and get out of the way. I have now worked with him twice and last time he even had a party for me when I moved in. Come on - everyone does not do that!"
- Carolyn C., September 2015
"I worked with Chris for two condo purchases and I have to say that I am very impressed and satisfied with his knowledge, responsiveness and expertise. He is definitely the choice for the Boston area. Totally recommend."
- Roberto B., September 2015