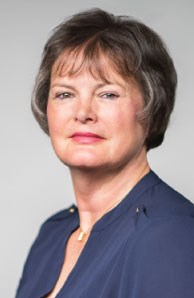 Branch Manager
Email

Sally.Cousins@NEMoves.com

Phone
Office

Cambridge

1000 Massachusetts Ave Ste 134, Cambridge, MA 02138-1804
Connect with Sally
Awards

President's Council Manager
More about Sally Cousins
About Sally and her business philosophy
As the Branch Manager for Coldwell Banker, here in Cambridge, I feel having an Independent Sales Agent that is experienced and skilled, is essential in todays, fast-paced ever-changing market. I can help you succeed in this market. We offer agents access to the most up-to-date resources, Listing and Design Concierge, Real Vitalize, contact management systems, e-Marketing suite, digital listing presentations, business strategy sessions, the most comprehensive real estate education available and so much more.
I am a non-compete manager for a company that has number one market share, whose priority is to support and develop both experienced agents and new licensees. I have several years' experience as an agent in the field, so have first-hand knowledge of what makes your business a success and can help you achieve your goals.
Coldwell Banker has four core values: Production Power - Coaching to Confidence - Culture of Awesomeness - Wealth Builder.
I can help you with Production, coach you with confidence, share the awesome culture of our agents and office and help you build wealth. Every month there are webinars, classroom training and in office opportunities to help you become better educated and help you grow your business. This means you are on top of updates in real estate, fair housing, environmental issues, new opportunities for buyers and sellers, home inspections issues, legal concerns, wire fraud and so much more. The great news is, these are all free and available to you through Coldwell Banker. You can learn the newest technology, become a better negotiator, become relocation certified or take a commercial or new homes course.
Our staff administrator's sole objective is to help you with the back-office functions of your business, so that you can focus on customer relations and selling. They serve as transaction coordinators throughout the home sale process and are available for marketing assistance or additional services as required.
At Coldwell Banker Cambridge we have a great time! We are a hard-working group of professionals that enjoys learning and celebrating our successes. Whether we are doing something out in the community, having a Lunch and Learn in the office, Bites and Bubbles market share get together, or hosting an event, we support each other. From experienced colleagues to rookies, we recognize and reward exceptional talent. We support multiple local causes including Cambridge Housing Assistance Fund, Cambridge Community of Realtors, Home for Little Wanderers and Pie in the Sky.
Our office has agents across all age and experience ranges, from those who have been with Coldwell Banker for over 30 years to millennials who are finding success with newer buyers and sellers. I am looking to build the office with talented individuals who are motivated to succeed. Management and staff are equally committed to helping our agents achieve their business goals. If you are an experienced REALTOR looking for a new home for your career or a brand-new licensee just starting out, we would love to speak to you about your plans and how we can help you. Call Sally Cousins 617-827-4948 or email sally.cousins@nemoves.com
Why join Coldwell Banker? Thoughts from an agent
"Looking for an agency? As a newer real estate agent, with senior-level marketing communications experience, I cannot say enough good things about Coldwell Banker Residential Brokerage in Cambridge. First, Coldwell Banker is the "Harvard" of agencies -- offering classes and webinars well beyond your pre-license training. Miss something? You can take it again -- for free! Second when you need a marketing piece, you have a wonderful in-house graphic artist at your disposal. Third, your colleagues, always a helpful source of information, are lively and fun to work with.
But the shining star of our agency is manager Sally Cousins. Hands down the best manager I've ever worked with, Sally is courteous, direct, focused, available, clear, knowledgeable, and charming. Her favorite saying is: "it's your business" and with that she helps empower you to become your own decision-maker. Her coaching, which happens twice a week for newbies and senior agents alike, takes you step by step through the strategy and tactics you'll need to complete transactions with confidence. Forgot something? Don't worry: Sally's available by phone on weekends. Beyond this, I greatly admire Sally's boundless energy and openness to new ideas. You will too. Come join us . . . "
-- Rita Guastella
Residential and Commercial
Sales Agent
Community Involvement
Cambridge Housing Assistance Fund
Cambridge Community of Realtors
Home for Little Wanderers
Business Experience
Vice President, Branch Manager For Coldwell Banker Residential Brokerage 2012 - present
Sales Person for Coldwell Banker 2005-2012
Area Catering Manager for 17 restaurants in London, UK
Professional Associations
Member of Massachusetts Association of Realtors
Member of Greater Boston Real Estate Board
Education
Graduate of Sheffield University, UK